We're about to embark on a big remodel at our home in Los Angeles, California. Like typical freelancers, we do up one section of the house every time we get a paying gig. My darling husband is gainfully employed right now (Dynasty reboot!), so the first room to be torn to smithereens is the kitchen.
I'm working with an architect, and while we've figured out roughly where all of the main appliances are going and which walls are being changed, I haven't started looking at finishes or styles yet. I know it's going to be modern like the rest of the house, but there are a lot of options within that category. Should I choose something colorful, or go for neutrals? Natural finishes or shiny ones? Built-in cabinets, or exposed shelves? It's tear sheet time — by looking through images of current designs from around the world (and pretending I have an unlimited amount of space and budget), I've narrowed it down to just a handful of favorites to try to figure out what is going to work for us.
Here are the finalists in our hunt for our a long overdue new kitchen. I'd love to hear which one you like in the comments section.
Once we decide on the design, I'll post it for you to see and take photos throughout the process.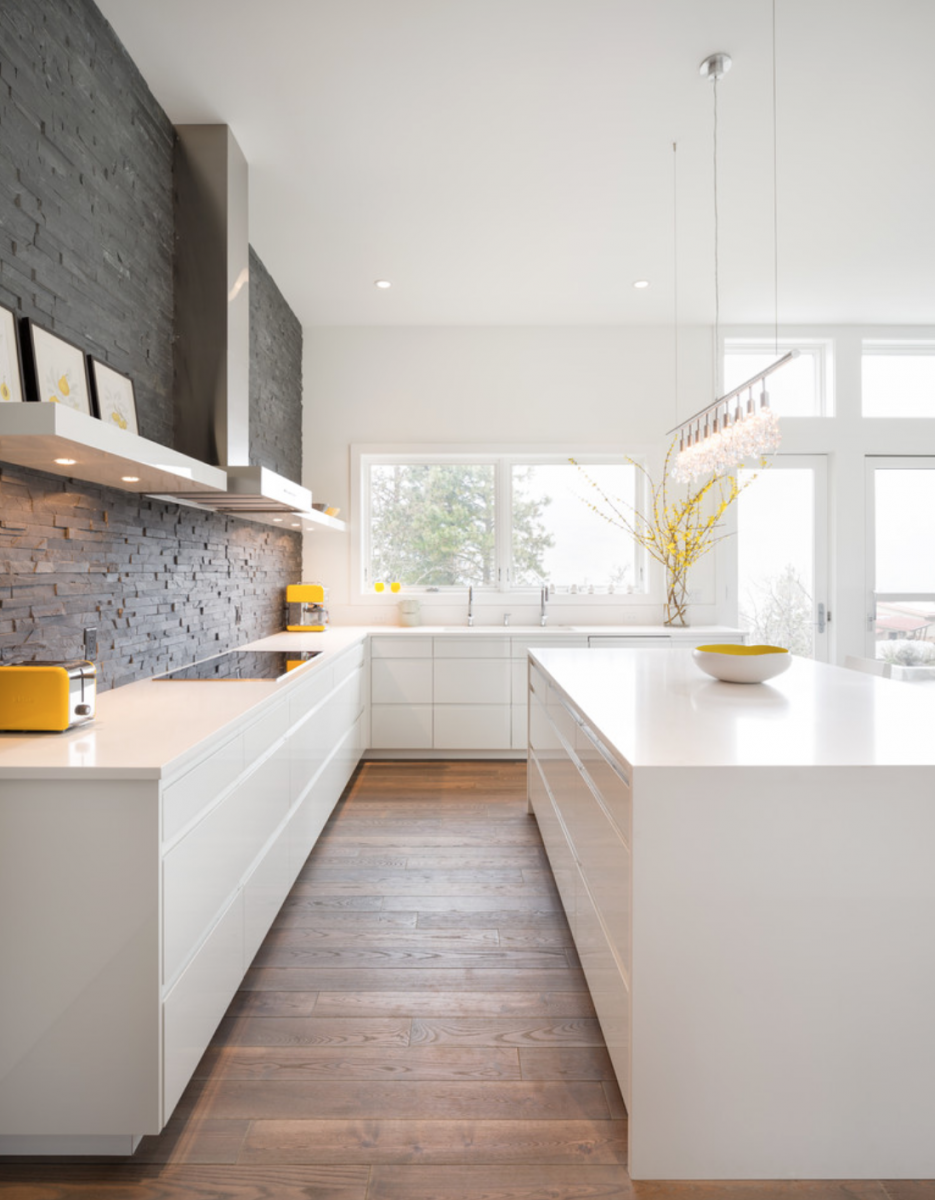 IQOSA.com, Josh Partee, Eclipse Homes, Highgate House, Dering Hall, skodablog.us, idfabriek.com, searchotels.info, mydomaine.com