We already know that dresses, especially in summer, are the answer to a pulled-together look. They are also cool to wear and versatile — dress them down with a denim jacket and flat sandals, or up with heels, a clutch, and a statement necklace or earrings (not both!).
When I popped in to my local T.J.Maxx last week to see what they had in stock, I came across a treasure trove of goodies which, for once, looked as good on me as they did on the hanger. Yipee! The prices were also a happy surprise.
Featured here is a fun strapless Cynthia Rowley maxi. While I'm looking for a more casual look, in particular the breezy linen dresses, the florals, week day work dresses, wedding and evening wear are worth a look.
Scroll down for my summer guide to T.J. Maxx's summer dresses. Time to pop in for a wardrobe update!
tracestylecreatelive.com has no affiliation with T.J.Maxx.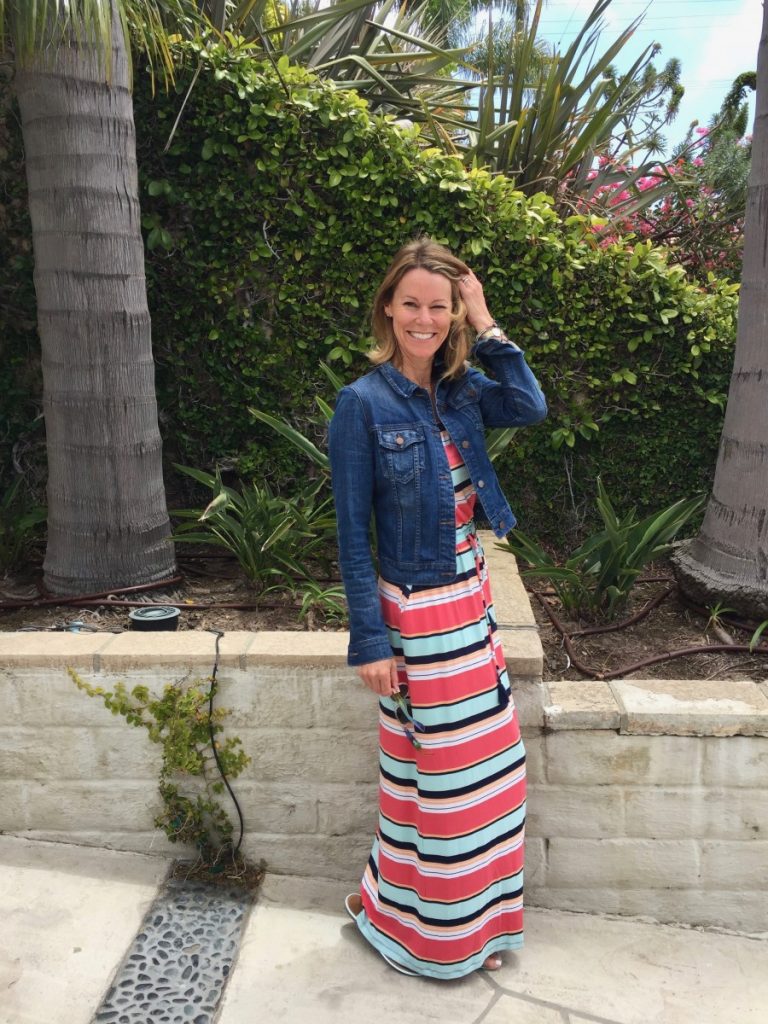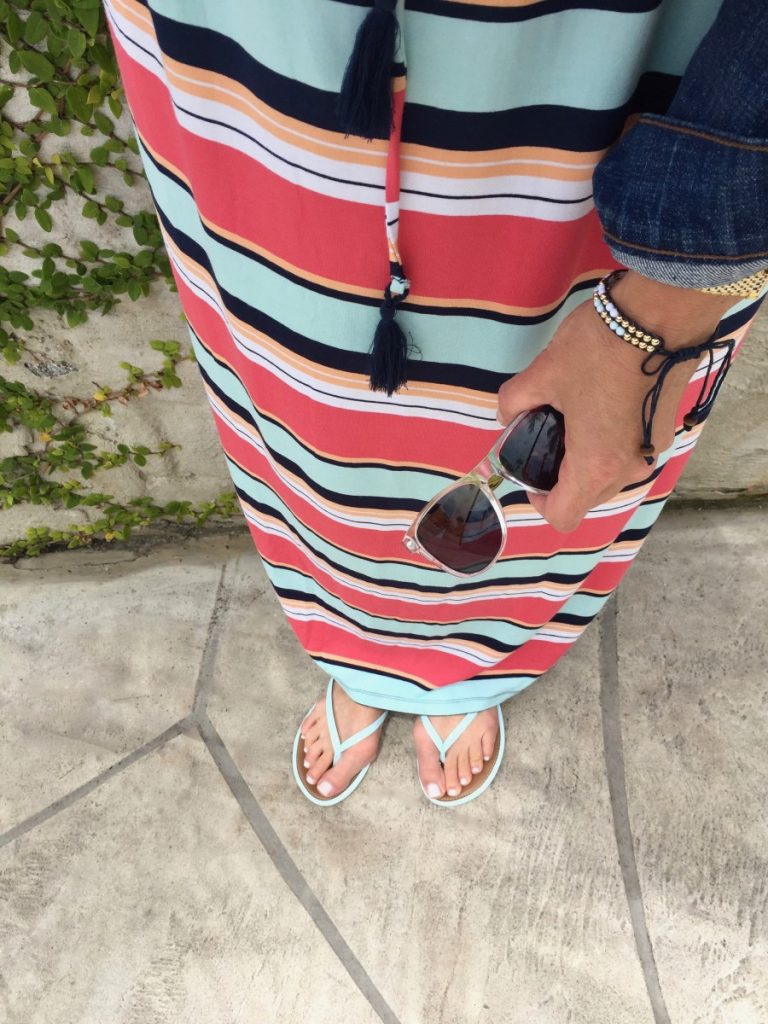 Cynthia Rowley strapless striped maxi dress, J Brand denim jacket, Neff sunglasses
More finds from T.J.Maxx here: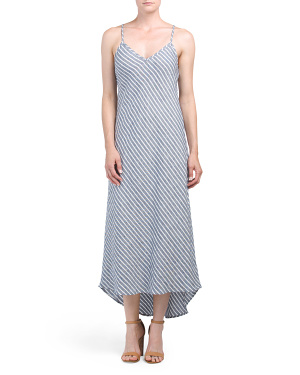 Artisan NY Linen Maxi $29.99
Freeway Floral Dress $24.99
Cupio detailed back dress $19.99
Mo:Vint Faux linen Striped Dress $29.99
Rosemarine Made In Italy Linen Dress $24.99
Bella Ambra Made in Italy Halter Linen Dress $24.99