Los Angeles' Fall weather takes forever to arrive. It has stayed hot and sunny right through September and most of October, this year.
The challenge is to dress in a Fall palette, while staying cool in heatwave conditions.
That's what I love about this gray cotton knit jumpsuit. It's cut high from ankle to knee, keeping the wearer comfortable while revealing striking knee-high gladiator sandals.
It has been accessorized to perfection with the plaid cheese-cutter cap, cute gray bra top and stunning star-studded bag.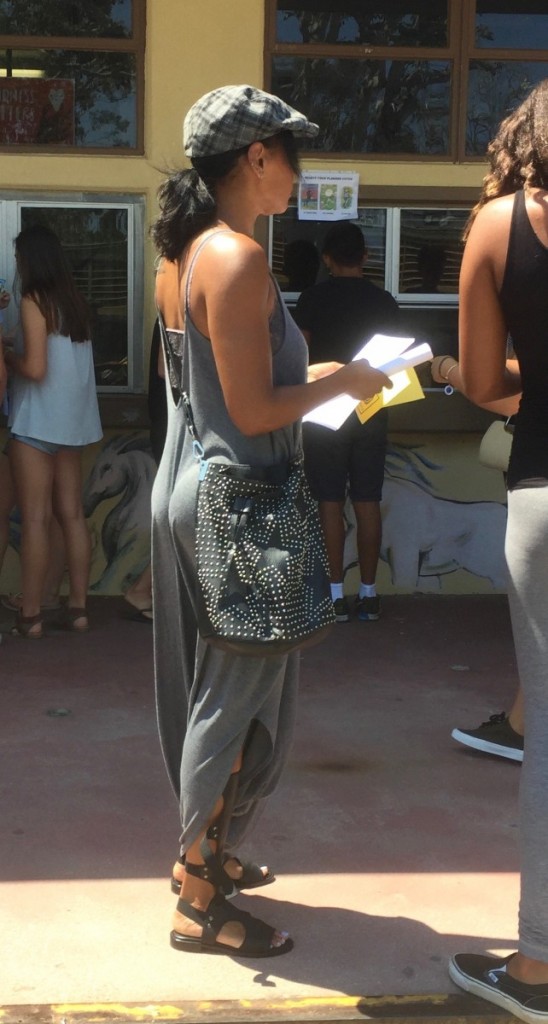 Grey knit jumpsuit (similar: Lord & Taylor & GAP) knee high gladiators (similar: Kenzie), grey plaid cap (similar: Kangol), Zara star-studded bucket bag (similar: Mango)