I can't tell you how many striped t-shirts I've tried on over the past month. It's become a thing. I dash into a store grab their striped tee or tees, try them on, and have been disappointed every time. I want to love it. I want it to fit perfectly – not too tight but not massively baggy either. This is a staple I'm planning on wearing right through the summer months and then under jackets and cardigans after that.  I want it to be soft and comfy with the sleeves cut just right. I was prepared to pay more than I usually would because I already know how much wear I'm going to be getting out of it!
It was an exhaustive process. The criteria was for a mostly white or off-white background with black or navy horizontal stripes. It had to be crew neck and short-sleeved. Zara alone has at least ten different styles that fit that description!
When I found the right one, it was love at first try-on. I've now worn it a few times and I love it more with each wear.
So here are the finalists. And you can scroll down for the winner. It might surprise you!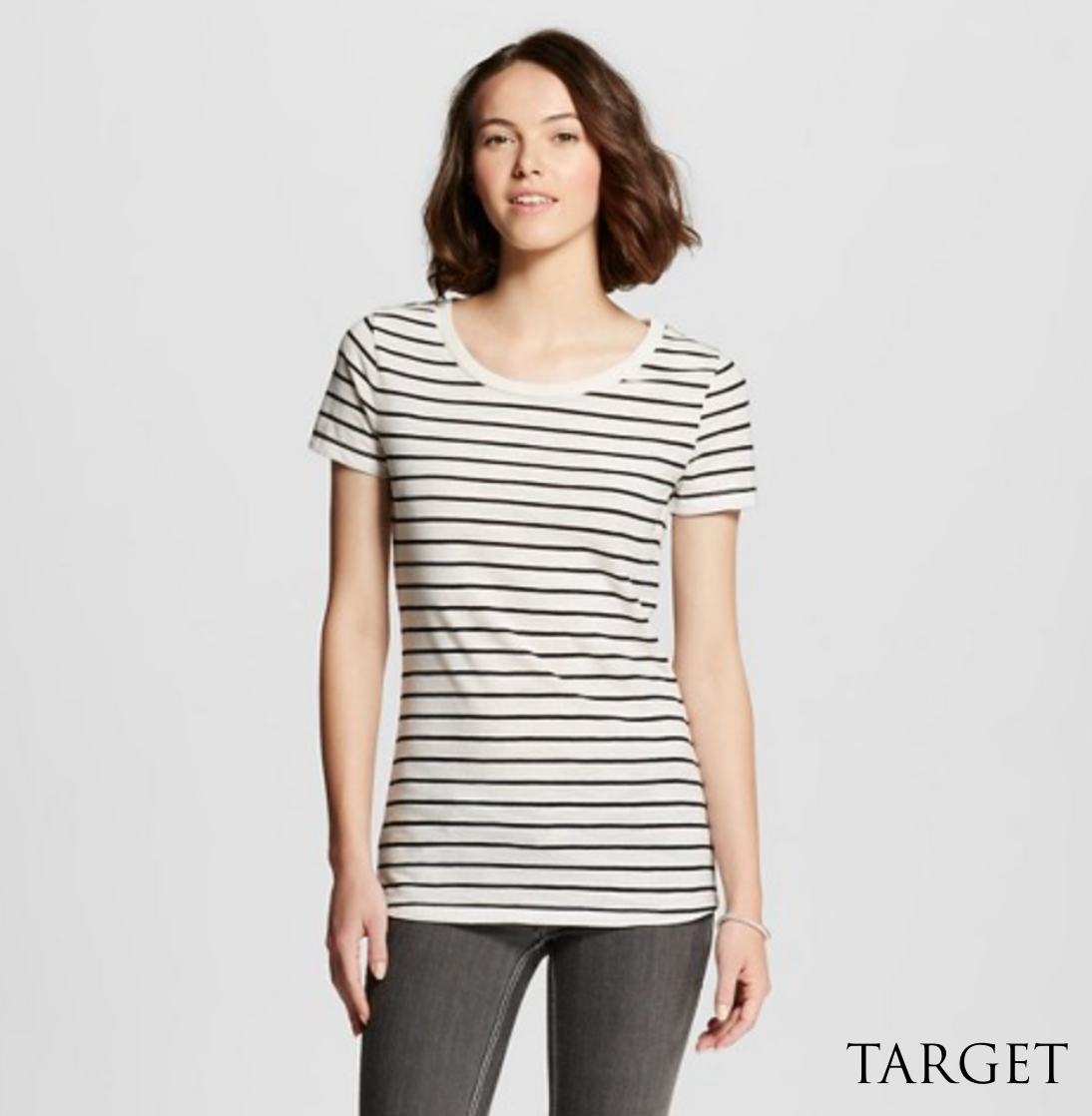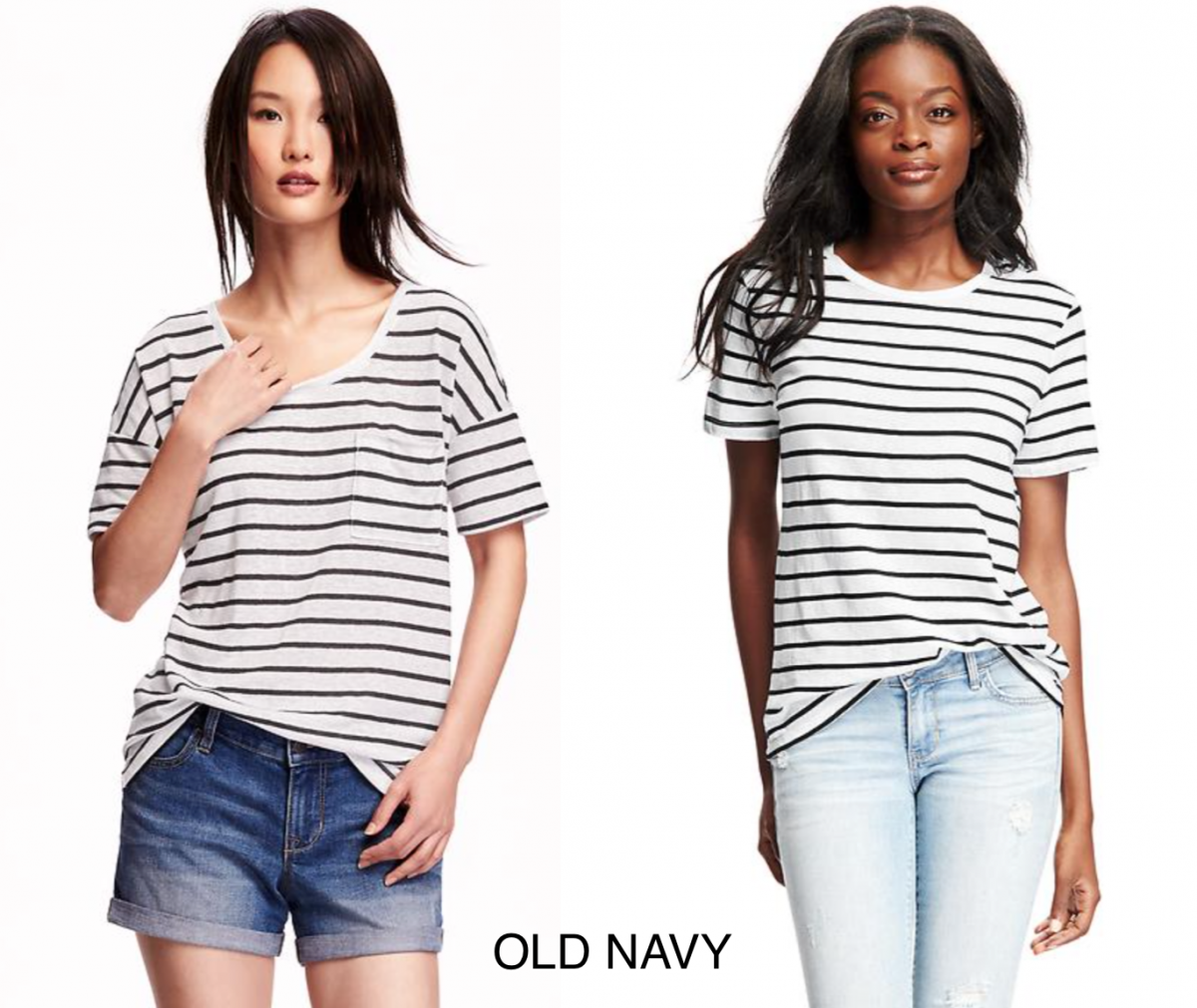 ***************************************************************************************************************************************************************************************************************************************************
And the winner is…