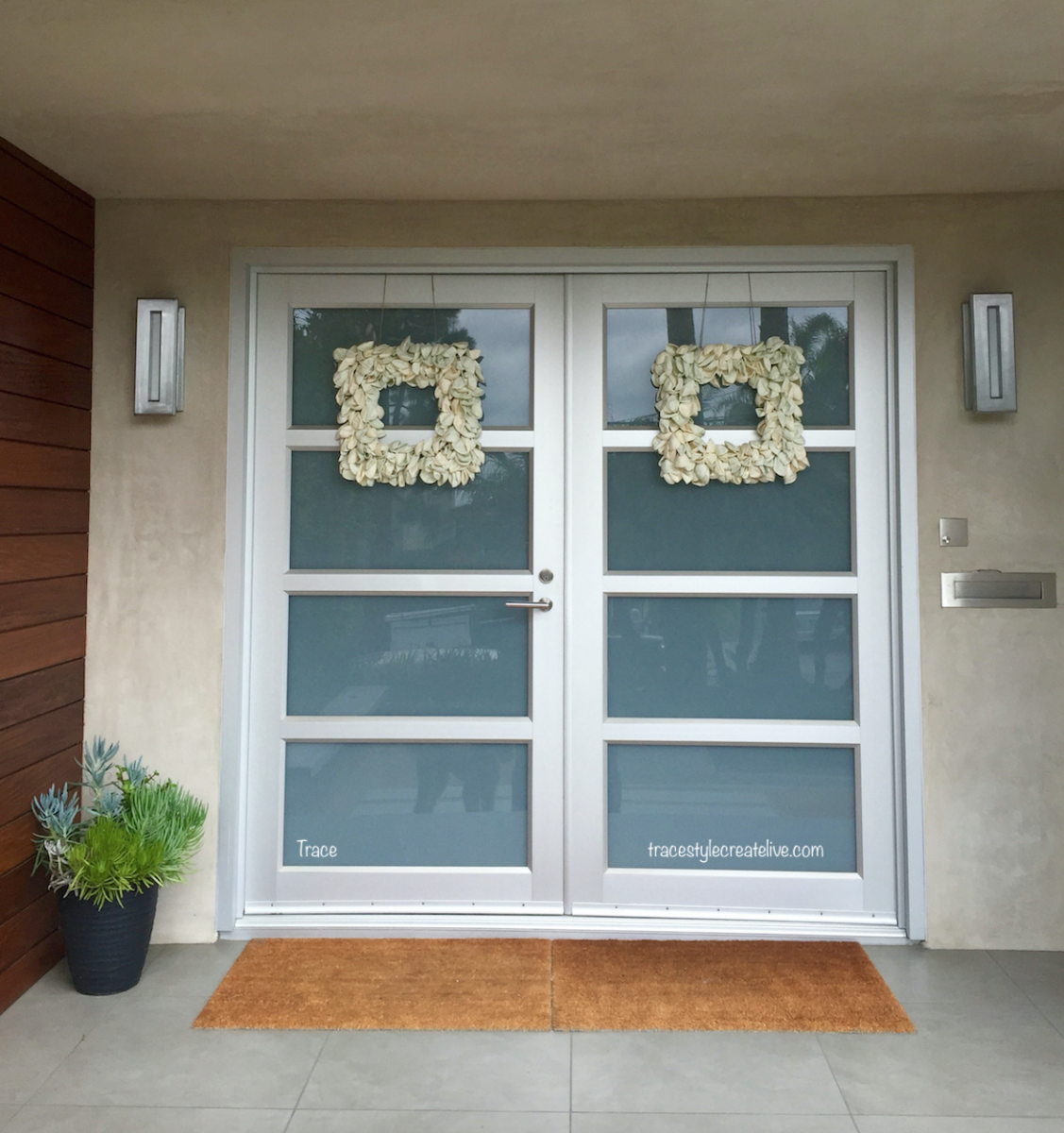 This beautiful Spring wreath is a no-brainer. Really. It's an easy, do-it-in-front-of-the-TV, low cost project that you're going to love. All you need is a wreath frame like this one from Michaels, and some balloons. OK, quite a lot of balloons. If you can buy them in bulk, do it. I originally estimated that a 72 balloon pack would do for one wreath. Triple that. But I did re-use my Christmas wreath frames!
It's as simple as tying the balloons onto the frame. You can use all one color, or mix it up. I was looking for spring pastels. Most balloons are pretty bright, color-wise, so I went with lilac for one of my frames. Then I made two more in white. They look like petals when you're done. A friend even thought my white wreaths were made using seashells!
Make sure all of your balloons are facing the front (with the knots at the back), before hanging the wreaths. You might need to 'fluff' the balloons to get them sitting properly, but once they're in place, they stay looking gorgeous. And unlike my disastrous attempt at hanging a succulent wreath, this one is light-weight and waterproof.
Happy Spring!