The Panel: Chris Brancato, Shawn Ryan, Andy Schneider, Lawrence Andrews
The writers group I meet with weekly is a great source of inspiration and support, not only for my writing, but for finding new ways to stay excited, informed and energized about writing and living a creative life.
My friend, Sherry Lee Berkin from the group, loves to get out and listen to successful writers, screenwriters, literary agents, and teachers speak. I've been with her listen to Shonda Rhimes (Gray's Anatomy creator), and last night to the Writer's Guild's Life of Crime 2: Writing The Serial Drama panel at The Writers Guild of America.
Writers and show runners Chris Brancato (Narcos), Shawn Ryan (The Shield), and Andy Schneider (Northern Exposure, Sopranos, Chicago Med) gave us insights into getting into the business, the harsh realities of show running, tips for writing exciting crime stories, and thoughts on where TV is going in the future.
I just love getting out, mixing with other writers, and hearing the success stories.
Writing is hard, fun, lonely, satisfying, unsatisfying, quiet, fascinating, slow, weird, and awesome. Hearing how other people do it and carve out a career really helps to keep me on track and focused on what I'm trying to do as I sit down each day and put down word after word, sentence after sentence, page after page.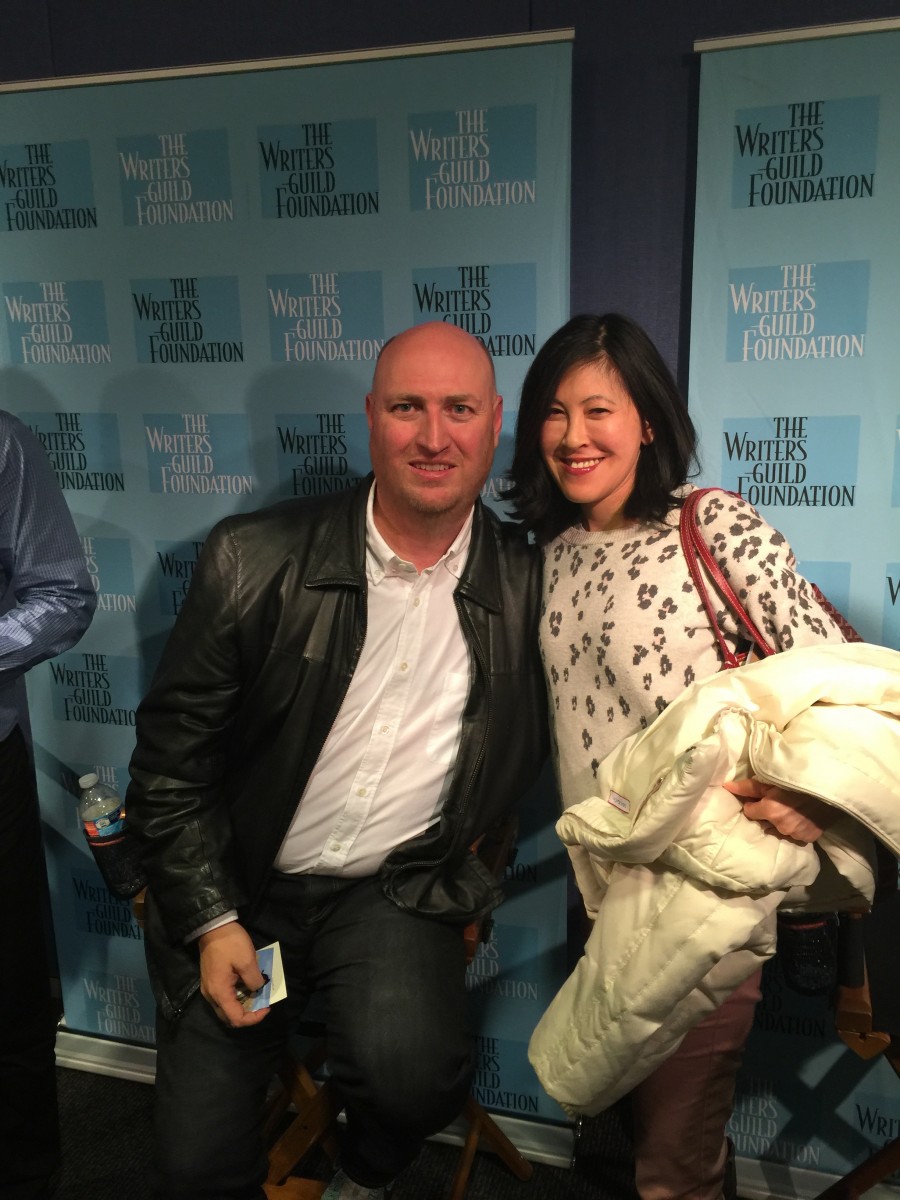 Shawn Ryan (The Shield) and Sherry Lee Berkin
Me, Chris Brancato (Narcos) and Sherry