You might remember my living succulent wreath disaster DIY from last week. It ended well after morphing into a lovely living centerpiece, but I was left with a second metal frame and no wreaths for my double front doors.
The frames are less than five dollars from Michael's Craft Supplies, so I bought another one and found some gorgeous battery operated mini garlands to wrap around them. These little lights have come a long way since the first clunky versions appeared in stores a few years ago.
They come in different colors, lengths, and styles and they have a range of pulses and even a timer built-in. You can leave them switched on and they will automatically turn themselves off after six hours, and then back on again in eighteen hours. Mine have been running for nearly two weeks and I've yet to replace any of the AA batteries they use.
My front doors are brushed aluminium, so I covered the still rather large battery cases with silver electricians tape to help them blend in. I wedged these into one corner of the wreath frame and simply wrapped the little garland lights around and around so they were evenly spaced along the entire length of the square shape. Then I added a second, different color garland and repeated the same steps. Easy!
I love these little lights so much I draped another one through a pot of succulents by my front door, and yet another inside a glass vase filled with grasses on a round table in my living room. They are pretty, and delicate and create a festive vibe. They are also good for security, switching on even when you're not home!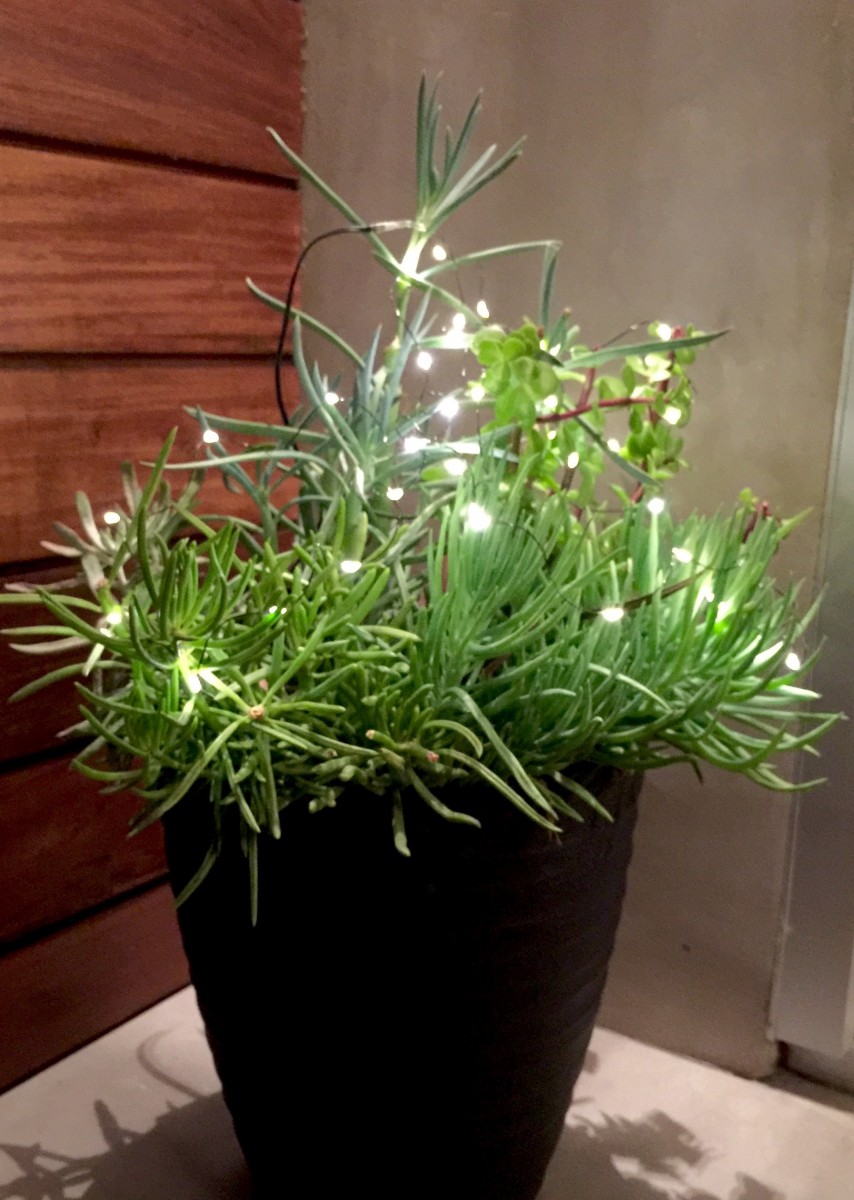 ---