Comedian Bill Maher announced Friday night that "winter is not coming" if you live in Southern California. It is almost 100 degrees as I write this – in October! Looks like I might need to return those two turtleneck sweaters I just ordered online. New temperature records were set all over this sprawling city last week. Bill's right – it just isn't cooling down, at all.
So, we need to keep conserving water – I'm discovering some interesting ways to rinse dishes and wash down my outdoor areas re-using tiny amounts of water which I then use to water the garden – three uses from every bowl-full! And, we need to keep wearing summer clothes, to try to stay as cool as possible.
This lovely sun dress with double flutter sleeves and the tiniest of prints made everyone who saw it feel cooler. It really is gorgeous and perfectly paired with flat, black, lace-up sandals, a black woven purse, and dark red nail polish. Well done.
Stay cool everyone.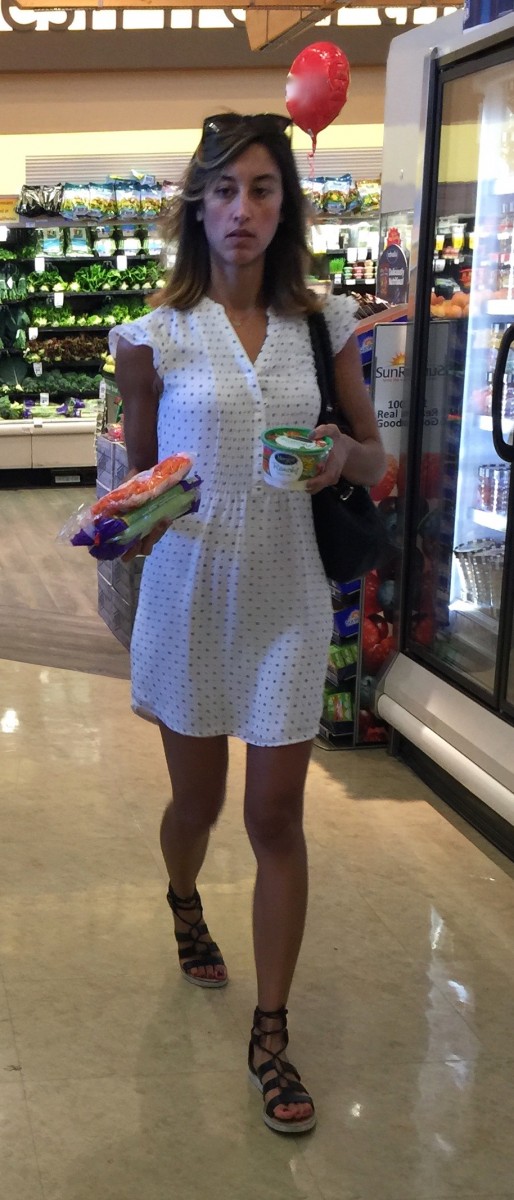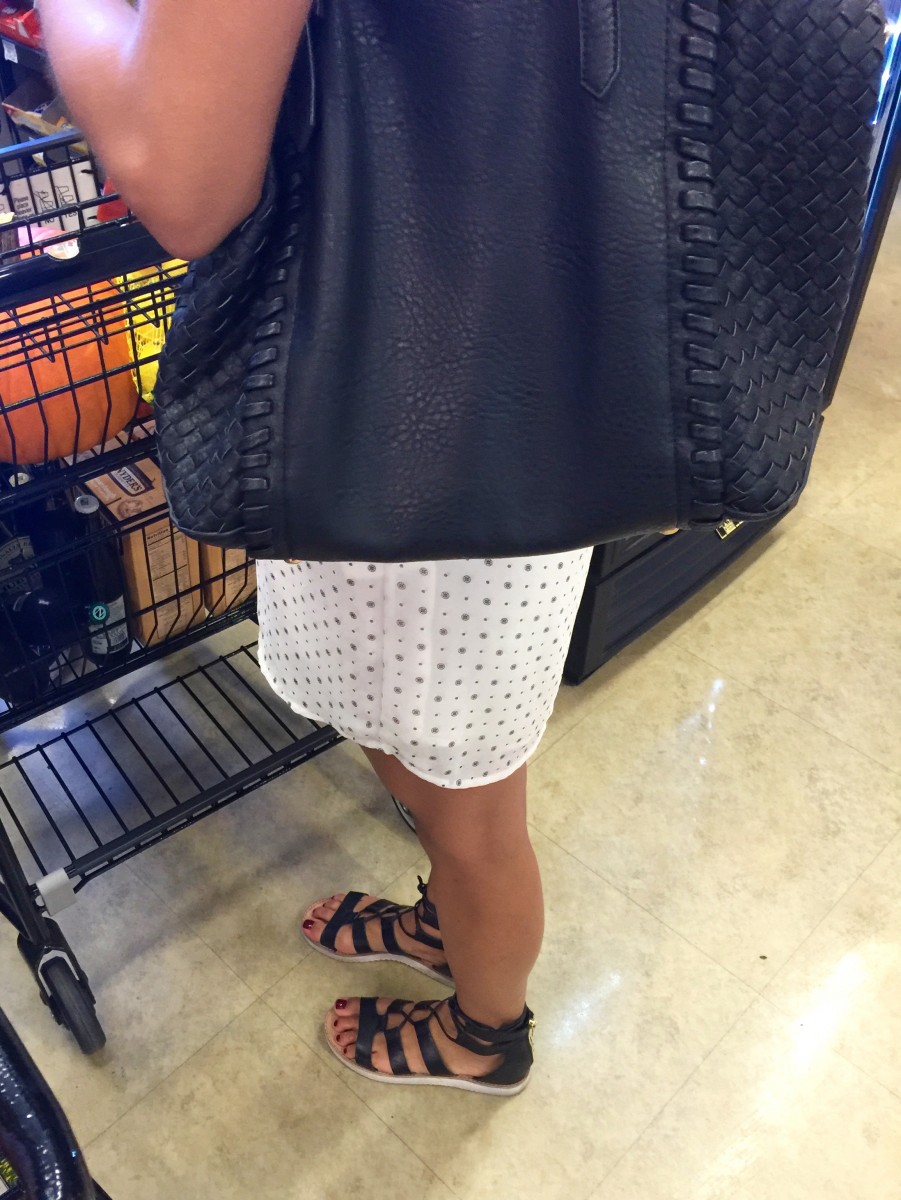 White print flutter-sleeve dress like this, or this, black lace-up sandal like this, black woven tote like this