I'm excited about putting this outfit together because the main part of it really is a summer t-shirt dress, but by adding a plaid flannel shirt tied around my waist (this creates a layered, almost skirt-like effect), and boots it becomes a whole different style for a different season.
Plaid shirts as a layering piece (remember the 90's?) are turning up everywhere (see below). I've topped mine with a vegan leather moto jacket, a pendant necklace, and a soft woven clutch – super comfy and casual yet an interesting combination of pattern and texture.
Layering makes your wardrobe go so much further than wearing just a plain dress. As temperatures drop I'll be experimenting more with these different shapes and styles.
Bring on Fall!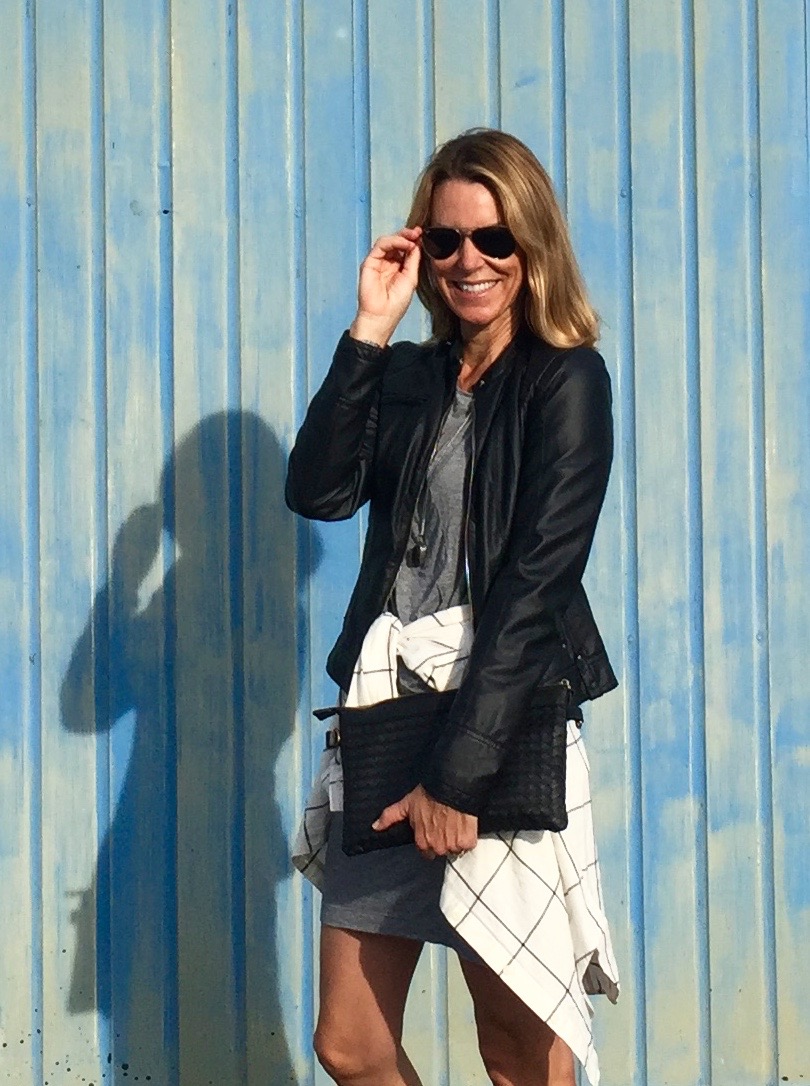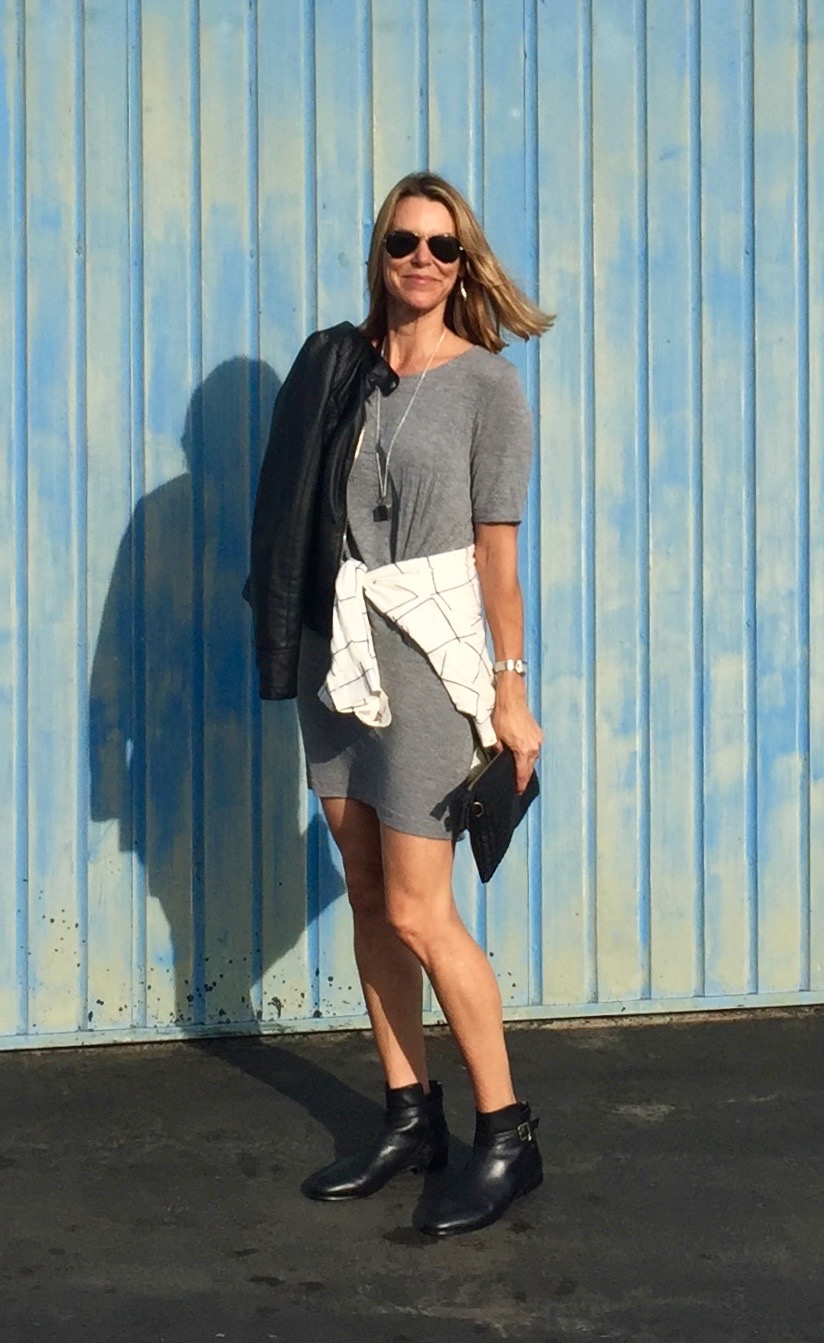 Grey stretch jersey dress like this, Old Navy cream and grey windowpane shirt, vegan leather moto jacket like this, black leather booties like this, black woven clutch like this, Ray-ban aviator sunglasses, silver moldovite pendant like this

---
(source: fashion-district.org)
(source: mesvoyagesaparis.com)
(source: thebestfashionblog.com)
(source: fashionfademagazine.co.uk)
(Source: fashionmenow.co.uk)