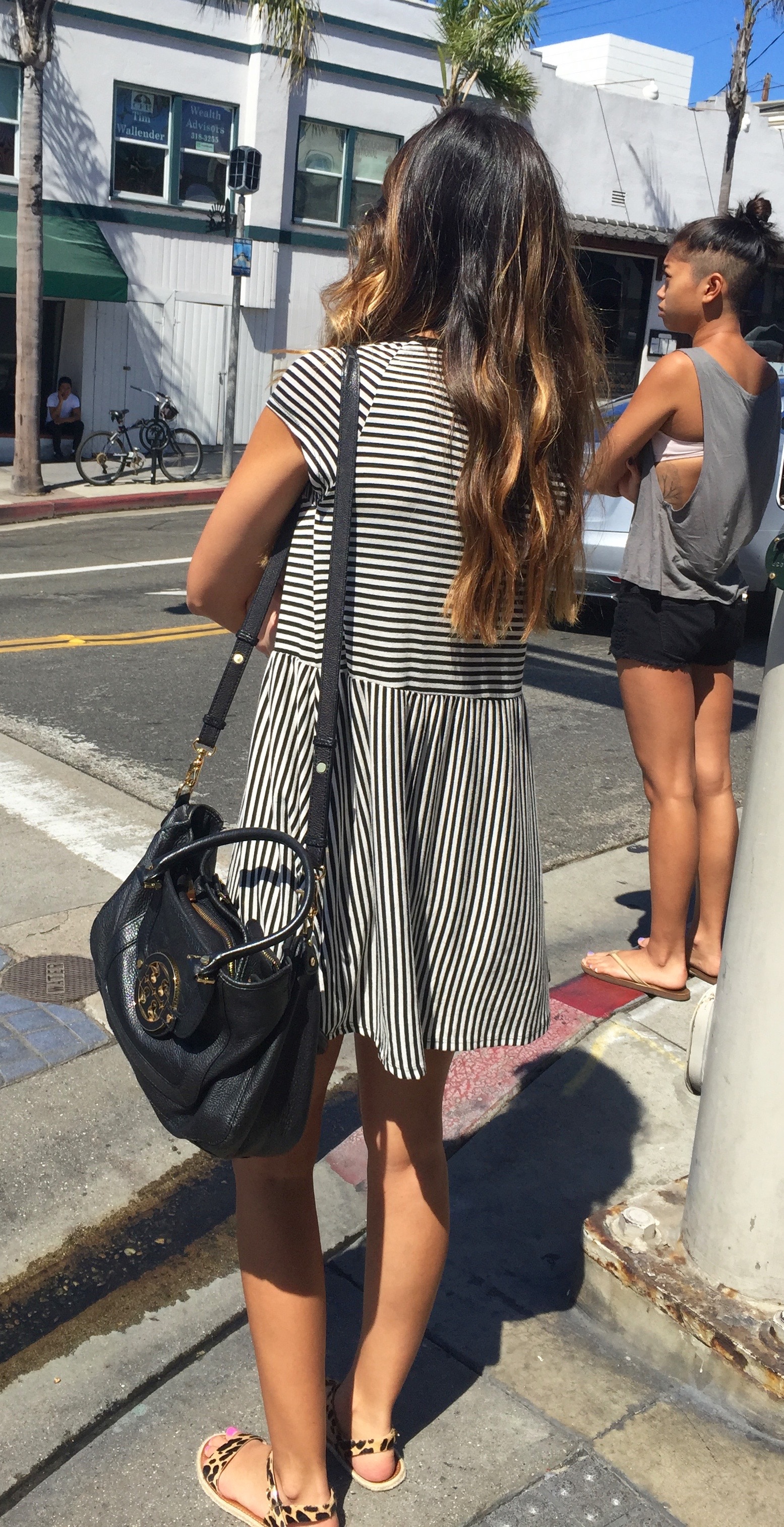 Even though the hot weather is hanging in there across Los Angeles (I'm dreaming of the crisp mornings and evenings of Fall!), I'm naturally starting to change the colors I'm wearing to a different palette.
This late summer outfit is a good example of dressing for the current temperatures but also for the season.
A fit-and-flare black and white striped dress looks even more interesting and stylish when accessorized with these fun animal print sandals, black leather bag and red bracelet. The ombre hair color ensures that you know this ensemble was not just thrown together, but carefully considered and styled, despite its casual, carefree vibe. So cool!
Black & white striped dress like this or this, animal print sandals like this,Tory Burch bag like this, red bracelet like this or this, silver charm bracelet like this