There were some cool new looks for nails showing on the Fall/Winter 2015 runways, many of them geometric, and involving matte finishes and negative space designs.
Here is one I did myself, using a good clear base coat (let it dry properly before taking the next step), some sticky tape, a navy polish (Sally Hansen's 'Thinking of Blue'), and a clear top coat. It was easy and pretty quick. I chose to only create the negative space design on my thumbs and paint the rest of my nails plain navy.
The tip for this project is to make sure the tape is stuck down well. Peel it off as soon as you've applied the color and touch up the top third of the nail to get a look exactly like mine and the inspirational look (below) created by OPI for Marissa Webb.
Negative space design by OPI for Marrisa Webb (source: OPI/Huffington Post)
Cut a thin piece of sticky tape and press it onto your base-coated nail firmly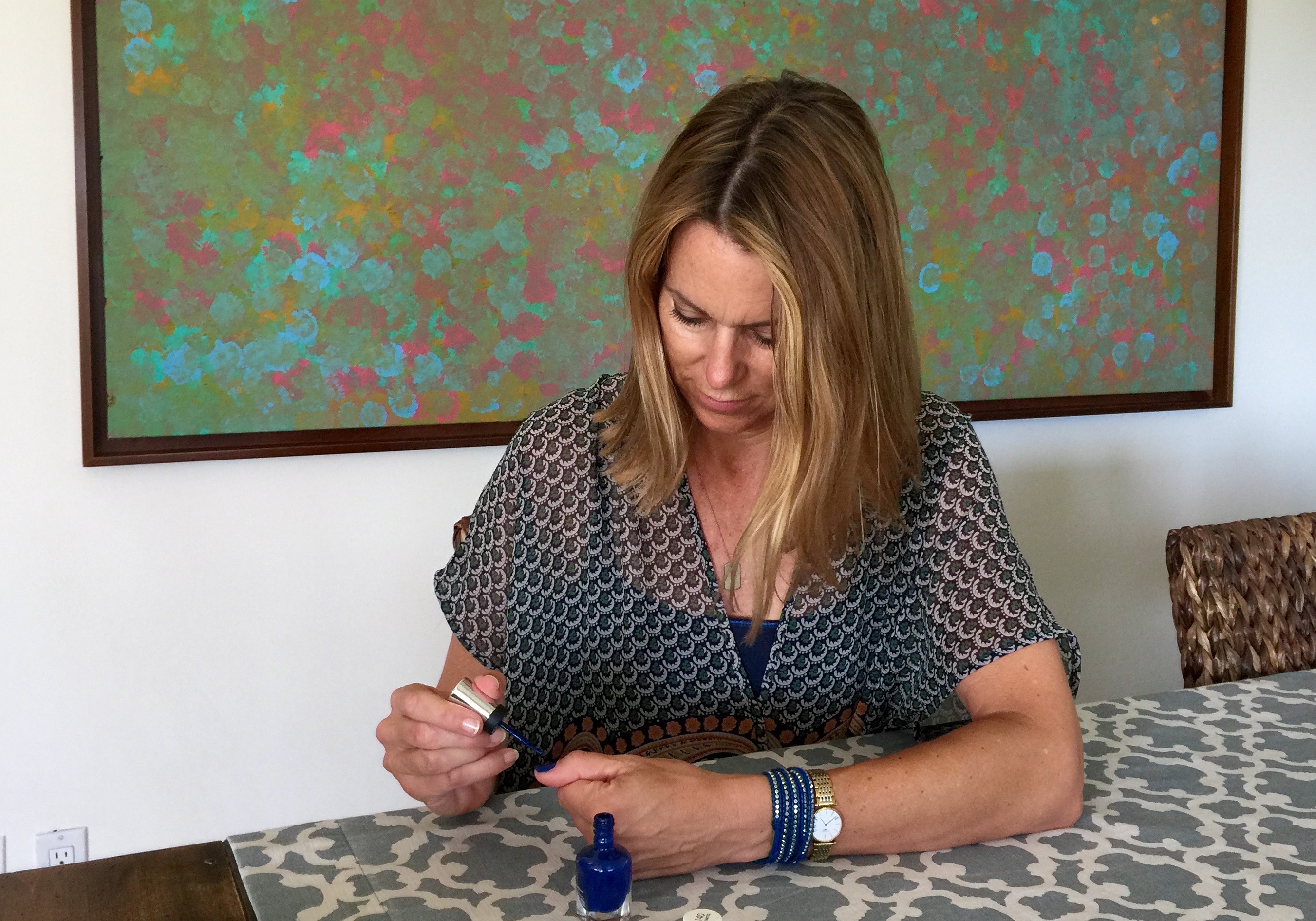 Paint color coat over the whole nail
Remove tape
Add color to the top third of nail

I used the negative space design on my thumbs only, and painted the rest navy
Clean up with nail polish corrector pen & paint clear top coat over all nails