A rectangular tray is one of the best ways to style your coffee table, keeping the items you're displaying contained and organized (source: mariakillam.com)
I have long found styling the surface of my coffee table to be a bit of a mystery. I'd put one big plate in a corner, or a vase of flowers in the middle. It never looked right.
It wasn't until I began to study photos of beautifully styled coffee tables and really looked at the elements that interior designers were using to craft their table-scapes, that I began to experiment and even have fun with it myself.
A tray adds polish and keeps your objects from looking like a jumbled mess.
Beautiful books should be enjoyed and stacking them on a table-top gives easy access to them.
Adding a plant in a pot or a vase of flowers literally adds life to the arrangement.
The glow of a candle always creates atmosphere.
This is also a great place for one or two collectible pieces that have meaning for you or your family. Look around. You probably have something sitting in a less visible spot in your home that would shine on your coffee table. You could use something old, or something that has an interesting shape, color or texture.
The main thing is to play around with what you have until you're happy with it. Keep it dust-free and change it often. It keeps your living space interesting and beautiful.
Add things that are meaningful to you: books, a blanket, a candle, and then something unusual (source: theeverygirl.com)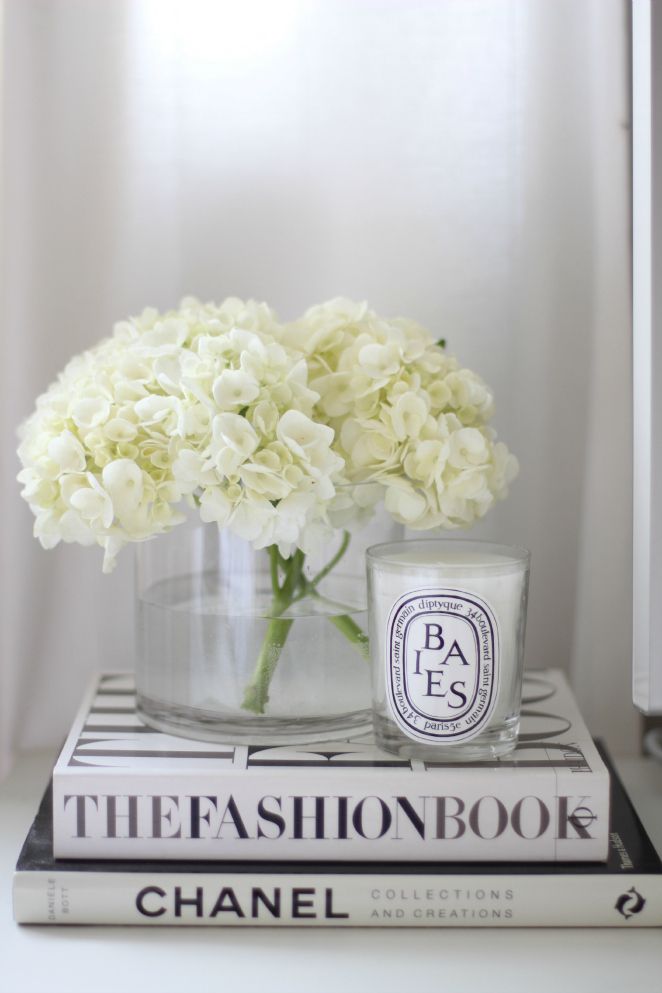 Your table-scape can be as simple as some books, flowers and a candle (source: stephaniesterjovski.com)
 Keep things monochromatic – this black, white & silver arrangement is calming and sophisticated (source: white&greymemories.blogspot.it)
Neutral, weathered pieces anchor the room (source: decoratingyoursmallspace.com)
A lucite tray on a round table takes up minimal visual space. Place a couple of objects outside the tray to add balance (source: decoratingyoursmallspace.com)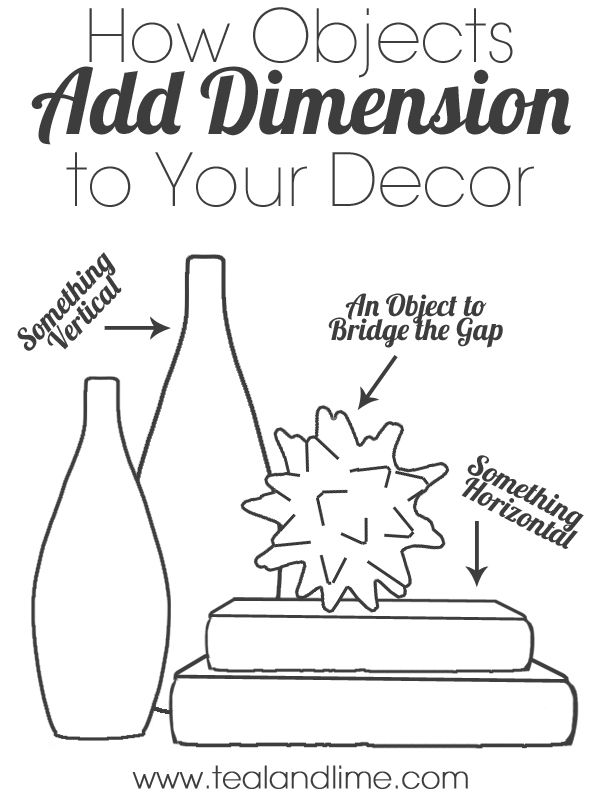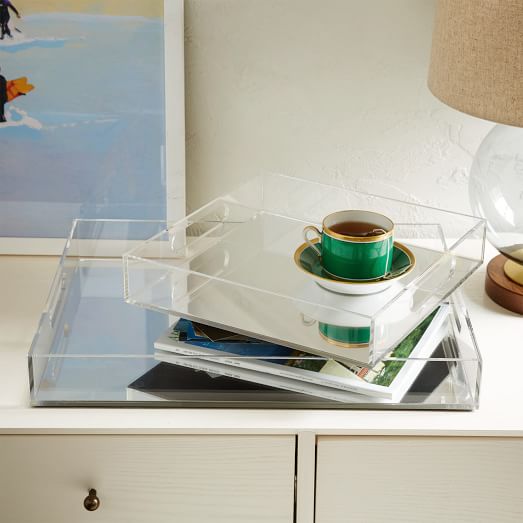 Acrylic trays (source: westelm.com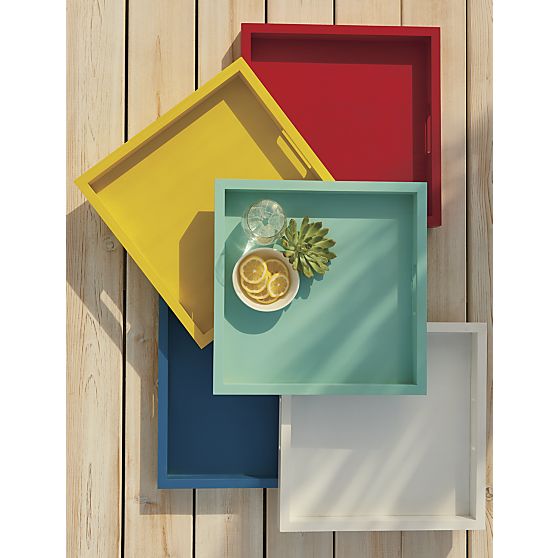 Zuma trays (crateandbarrel.com)