Mossy living wall (source: lushome.com)
We've been bring bringing elements from outside, into our homes since caveman days. Now we do it for more for looks than practicality. Shells, plants, rocks, water, and fire create texture and interest to a living space.
Here are some of the latest ways architects and interior designers have been incorporating the outside into new and remodeled homes.
 Internal Japanese garden atrium (source: World Home Design Ideas magazine)
Indoor/outdoor pool under a staircase (source: freshome.com)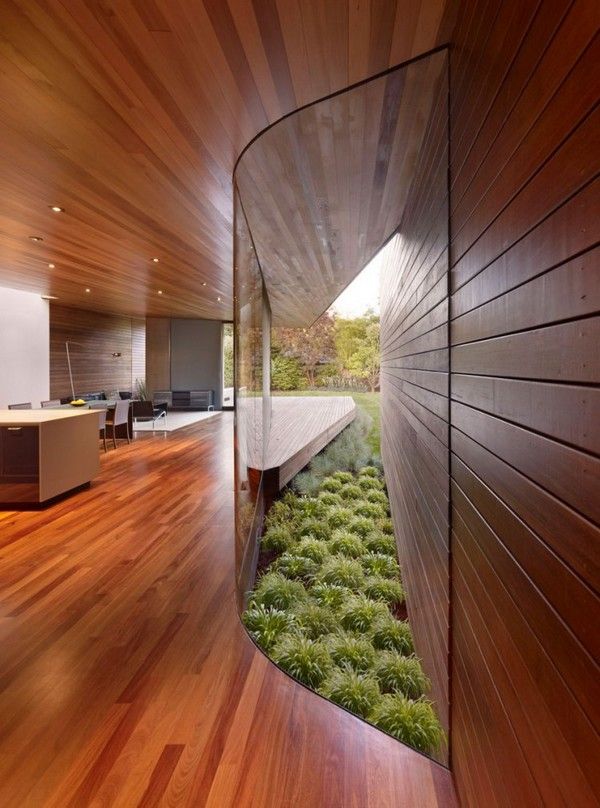 Modern glass and grass garden (source: freshome.com)
 Missing 4th wall (source:Ehrlich Architects)
There are some simple ways you can bring the feeling of the outdoors into your home straight away.  The easiest, of course is with flowers, branches and greenery.
Here are some other ideas:
1. Smooth pebbles – in glass vases, lining a wall, on a table.
(source: blog.dotandbo.com)
(source: rawsilkandsaffron.files.wordpress.com) 
(source: digsdigs.com)
 2. Shells – an over-size shell ball paired with glass, sand & driftwood, fill shadow boxes with your beach finds, create tea light clam shells.
(source: bellemaison23.com)
(source: itsthelittlethingsthatmakeahouseahome.blogspot.com)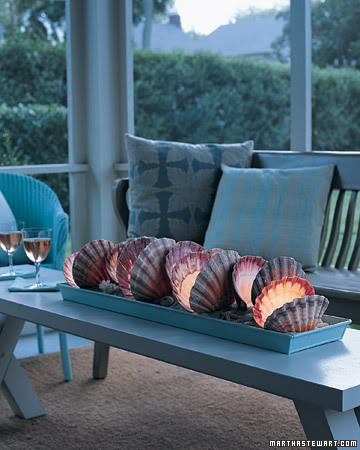 (source: marthastewart.com)
3. Murals – fill a wall with a spectacular photograph of a forest, mountain, or beach scene and keep furnishings simple.
 (source: wallums.com)