I woke up on Mother's Day in San Francisco. I had an event to go to on Saturday night. There was no milky tea or tray filled with little-boy made toast and a flower from the garden Sunday morning. It's ok, I was in San Francisco! And my boys and I would be re-united in a few hours.
From my perch high above the city on Nob Hill I could see the rows of pretty bow-fronted terraces, Grace Cathedral and, sprinkled throughout the city, little roof-top decks tucked into every available space.
I'd never had this vantage point before, so high up, looking down onto these tiny recreation areas that been carved out wherever possible to allow residents to catch the midday sun once it melts its way through the daily blanket of cloud.
It made me think that, even though L.A.'s beach-side towns have been chopped up into pretty small lots, at least most of our small outdoor spaces are earthbound with actual trees and shrubs growing in them. These ingenious downtown oases have been made to feel as much like outdoor rooms as possible even though they are between 3 and 10 floors up.
San Francisco is one of my favorite cities in the world. It was fun to dream of living in one of these classic S.F. homes with my own little sun trap on the roof.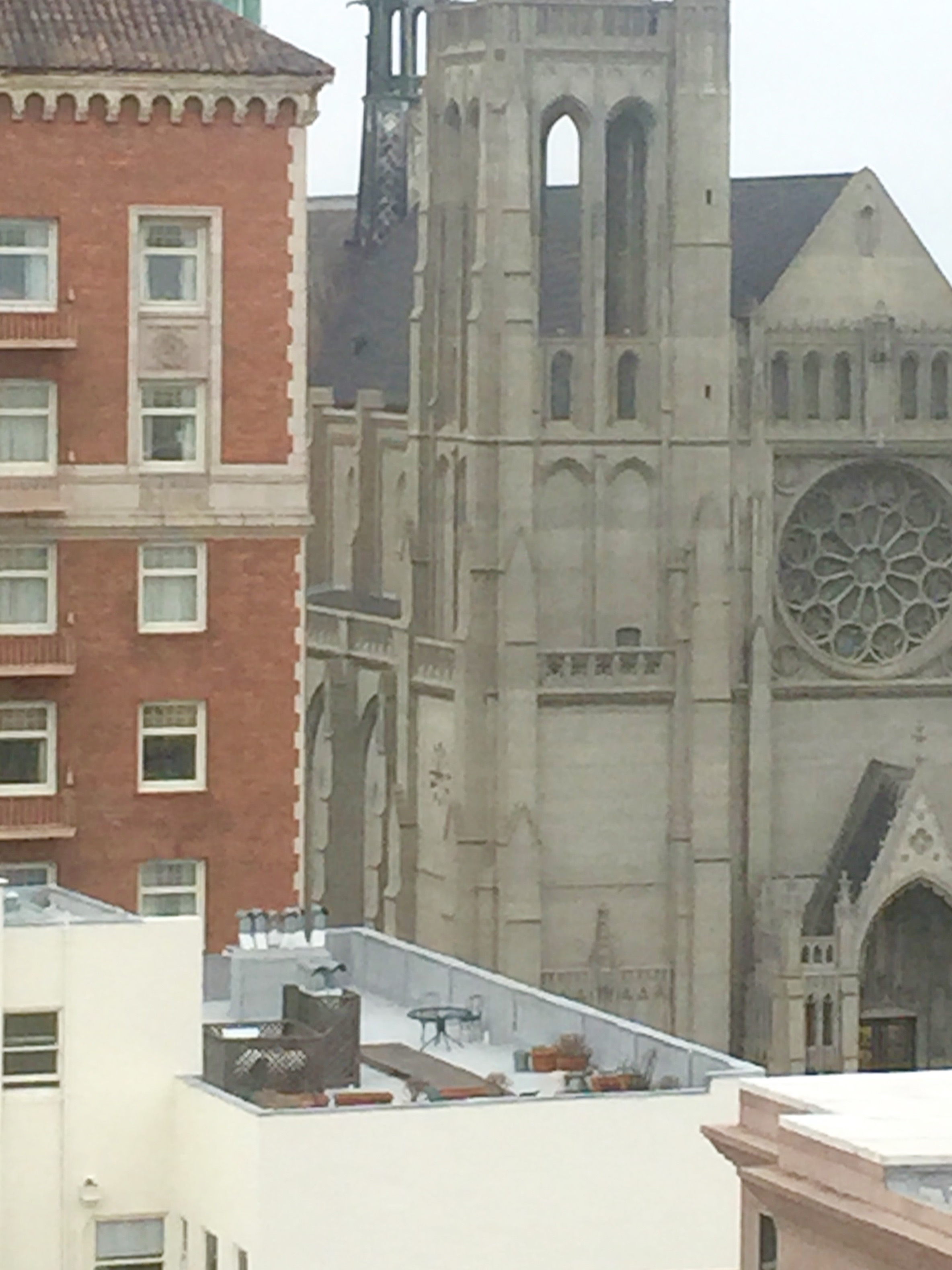 See more San Francisco small (and high!) outdoor space inspiration here.