I love sending and receiving thank you cards. It's an old fashioned but sweet thing to find in the mail and a very easy way to stand out from the crowd. Hardly anyone sends thank you cards any more.
I think we want to but when it comes down to it, you have other more important or more urgent things on your to-do list.
I don't think It's really about what you write on the card. Keep it short, warm and to the point. Two sentences is all you need.
For me, the trick is to keep a supply of cards and stamps handy so you can send off a handwritten note at a moment's notice. A while back I posted a DIY thank you card story showing you how to make cards from stuff you have around the house, here.
The other way is to pick up a box of cards when you see something you like.These delicate laser cut kraft paper cards from Target are exactly what I mean.
They are blank inside so they'll do any job you need them to and they are so, so pretty. Who wouldn't want to receive an old-school thank you note via snail mail when it looks like this?
This next box is from Papyrus and is beautiful. It literally takes me a minute or two to dash off a note and put it out for the mailman, but the happiness and good memories it creates for the receiver goes on forever.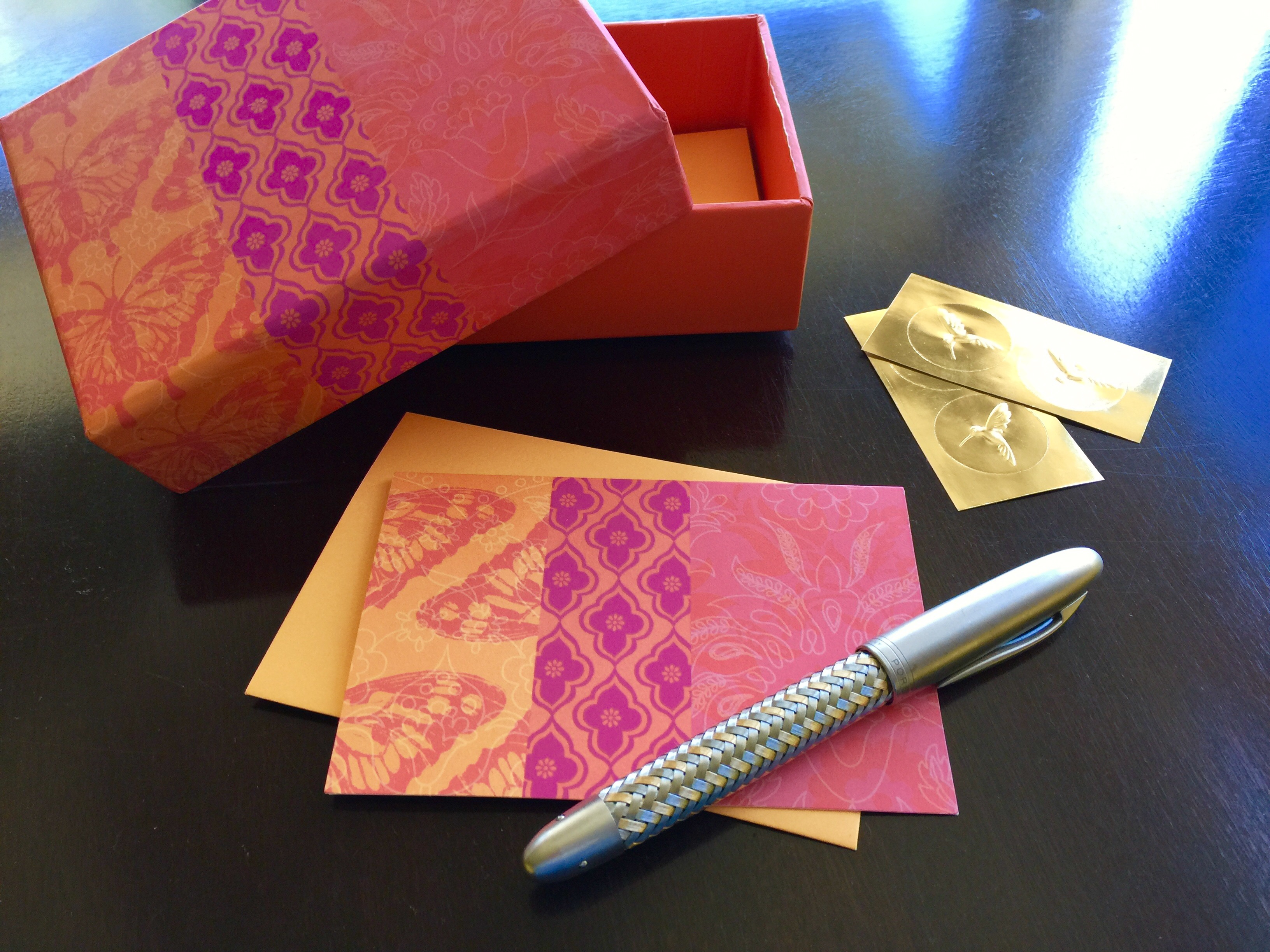 I never run out of stamps.  I use Stamps.com and print my own. There is a monthly fee of $15.99 for this service plus the cost of postage, and you'll need a supply of numbered sticker sheets which you can order online but for me it's worth it. I send out a lot of letters and packages and never need to go the Post Office. I am the Post Office now!
So stock up and next time some-one cooks you a meal, gives you a gift, or a great experience, or an opportunity, become that stand-out person who always remembers to say thank you in style!