J.Crew ankle zip cargo pant
Believe or not I have just bought my first pair of cargo pants. I was never too comfortable in the baggy pocketed pants of the past but this pair of J.Crew slim cropped and elastic-bottomed pants with an ankle zip and sans big side pockets looks surprisingly good on. According to the sales clerk at my local J.Crew, these pants have been running out the door in the short time they've been in stock. They are a sweat pant, chino, cargo hybrid. Super comfy, yet quite sleek.
Now I have the conundrum of making them work with the other pieces in my closet. I'm not used to creating outfits with an olive/khaki base so, with help from Pinterest, I've compiled the best of the best from the past few seasons. Enjoy!
Navy + pumps (source: afashionloveaffair.com)
               Gwyneth Paltrow in black blazer & flat sandals (source: Pinterest.com)
Stripes & denim (source: gurl.com)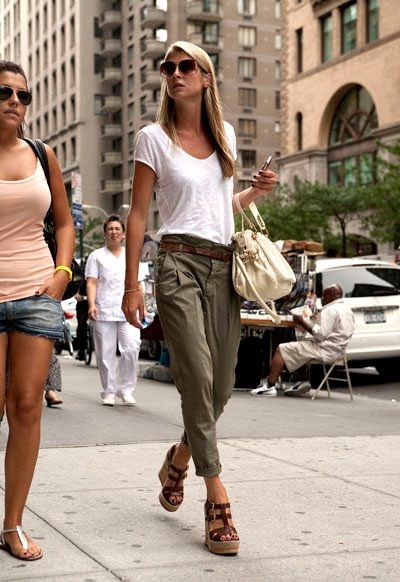 Simple white tee & platform wedge sandals (source: vogue.es)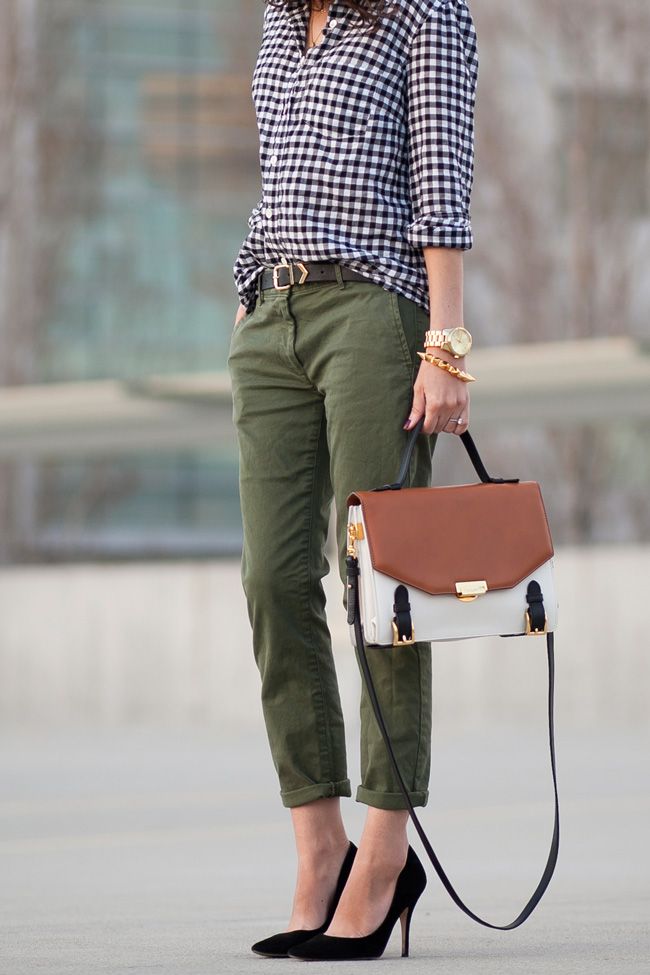 Black gingham & pumps (source: alterationsneeded.com)
Over-sized white shirt & red loafers (source: trendslove.com)
Color & sandals (source: polyvore.com)
Camo & heels (source: laurenconrad.com)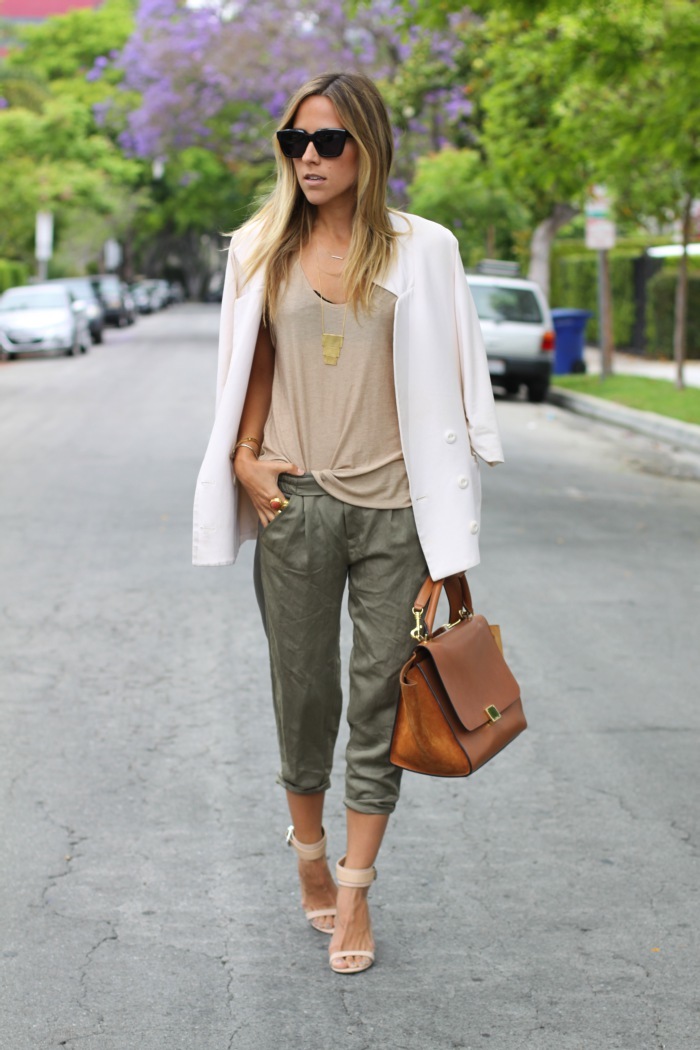 White blazer, nude tank & two piece sandals (source: damselindior.com)
Print scarf, leather jacket & flats (source: zena.hr)
Olive stripes & wedge sandals (source: polyvore.com)