What do you do when you get tired of seeing the same old decorative bits and pieces on your shelves, your coffee table, and your dining table? Do you shop online at www.onekingslane.com? Drive to your nearest Home Goods store?
Both are good options but lately I've been trying to look at what I already have and move it around the house to different positions. Apart from not bringing in extra clutter, repositioning and restyling your existing stuff gives it a fresh look. This goes for furniture and paintings and wells as vases and objet d'art.
This week I took a large glass cylinder vase filled with beautiful shells and coral that I haven't changed in years and redistributed the shells to various spots around the house. I placed some in the bottom of some fishbowl vases and put them in two different rooms.
Then I took a glass tray (a wedding present) that usually stays in its box in the sideboard, placed a potted orchid in the middle and piled shells and coral around it.
So now I have three pretty new things of beauty to move about. I'm planing on placing some large leaves inside the now empty glass cylinder, which will give me four new looks!
Its amazing how much I don't notice in my own home. I'll let you know what else I find in the next few weeks…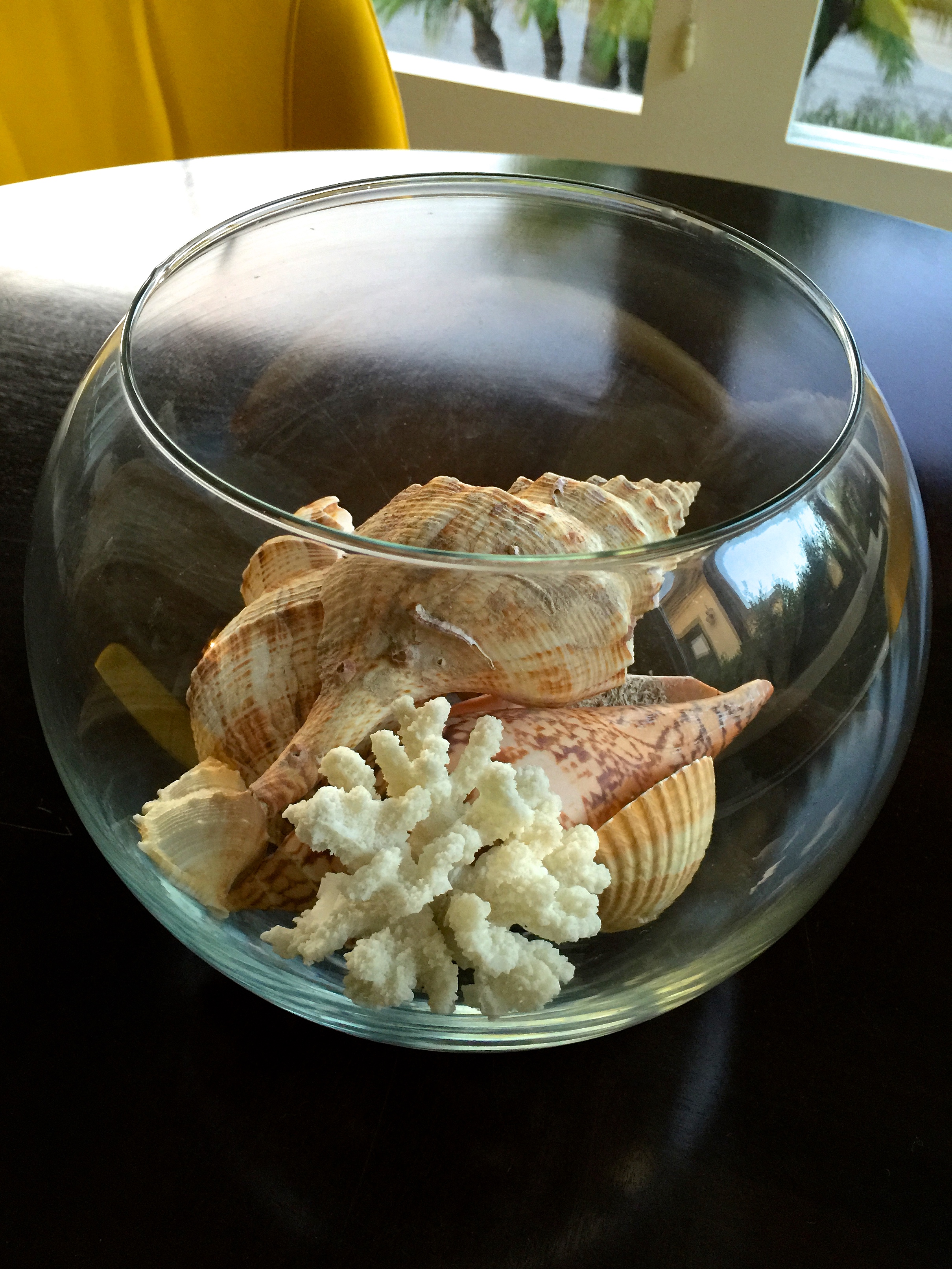 Coral & shells in a fishbowl
Potted orchid on a glass tray piled with shells and resin coral
The original look – nice but hadn't been changed in years

The original look – nice but it hadn't changed in years