Whenever I head south down the 405 freeway to my closest Ikea store I bring a list of essentials. I would never try to decorate my whole house with Ikea furniture but then again I would never decorate my home with any one furniture maker, and there are things Ikea has that you'd be crazy to go past! I love that their prices are low and their fun decorating accessories give my place a great guilt-free pick-me-up.
My laundry room – designing this room and choosing cabinet doors and hardware saw me spend way more than my usual quick visit at the Swedish superstore. I worked closely with the staff piecing together cabinets, handles, counter tops, a sink, and a faucet. I was pretty happy with the result (see previous laundry room post here).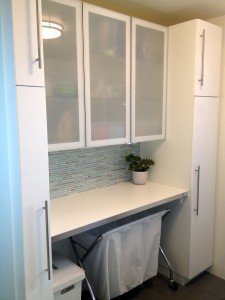 Candles & candle holders – I never visit without taking home a box of unscented tea-light candles. Here are some other cool candles you can pick up for a song…
Plants & pots – I'm not a big fan of fake plants and flowers, I'd rather have real ones. But I do like some of these artificial Ikea grasses for high shelves and window sills where you would be hard-pressed to know the difference. I've only just realized they have real plants and flowers as well and the prices are super competitive. I have some of these grasses on the window sill in my guest bathroom.
Vases & bowls – There are endless uses for round, cylindrical and square glass vases and bowls. I like to group multiples together and fill them with flowers, branches, succulents, shells and coral to add drama to a room.
Mirrors – I have this full length leaning mirror in my bedroom and it is huge and gorgeous and I love it. I really like these smaller wall mirrors too.
Lighting – I installed this large paper pendant lamp (warning- a LOT of assembly required!) above my dining table almost two years ago as a place holder until I could find something I really loved. I must confess I bought it while my husband was away on a shoot in South Africa. He's still not sure about it but there's been a positive reaction from every one else and, well…it's still there!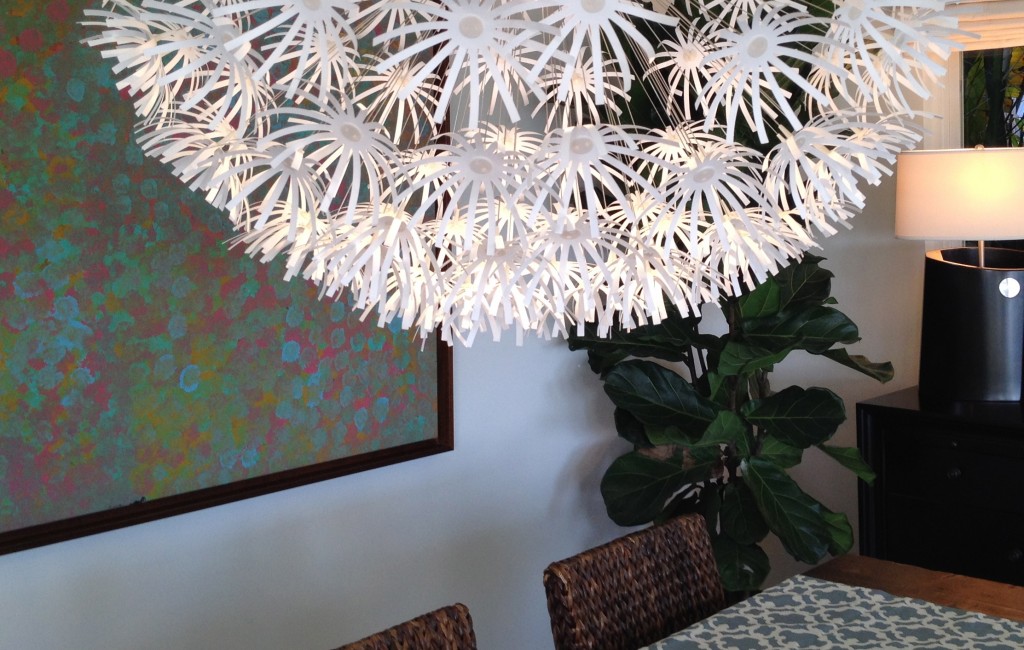 Of course, I always find more things as I follow the arrows on the floor, like: gallery-style picture frames, duvet inserts, utensil drawer inserts, storage containers, paper and cloth napkins, wall mounted shelves, a TV table, wrapping paper, front door mats, Christmas decorations…