Modern crystal mural (source: homedesigz.com)
Interior designers love to make this little room shine using bold wallpaper, unique mirrors, unusual lighting, and other bold design details.
My powder room (seen here), is beginning to show its age: brittle grout, a cracked pedestal sink, and a window that needs replacing. It was never properly remodeled, only 'tarted up' when we first moved in. So I'm starting to gather inspiration for its next incarnation. I love the idea that this is the one place in the house where you can throw caution to the wind and go a little wild design-wise.
While you don't want your guests to suddenly walk into a place that bears no resemblance to the rest of your house, the powder room can have a looser relationship with your overall decor: same era and style but way more cheeky. The good news is that you can choose higher end materials because you are only going to need them in small quantities.
I haven't yet decided whether I like the endless wallpaper print possibilities, or the fabulous textures in the latest tile options. Then there's paint, and wood, bright colors, and sophisticated neutrals…
What do you prefer?
Modern texture (source: houzz.com)
Designer b&w wallpaper (source: domainehome.com)
Mid-century feature tile (source: houzz.com)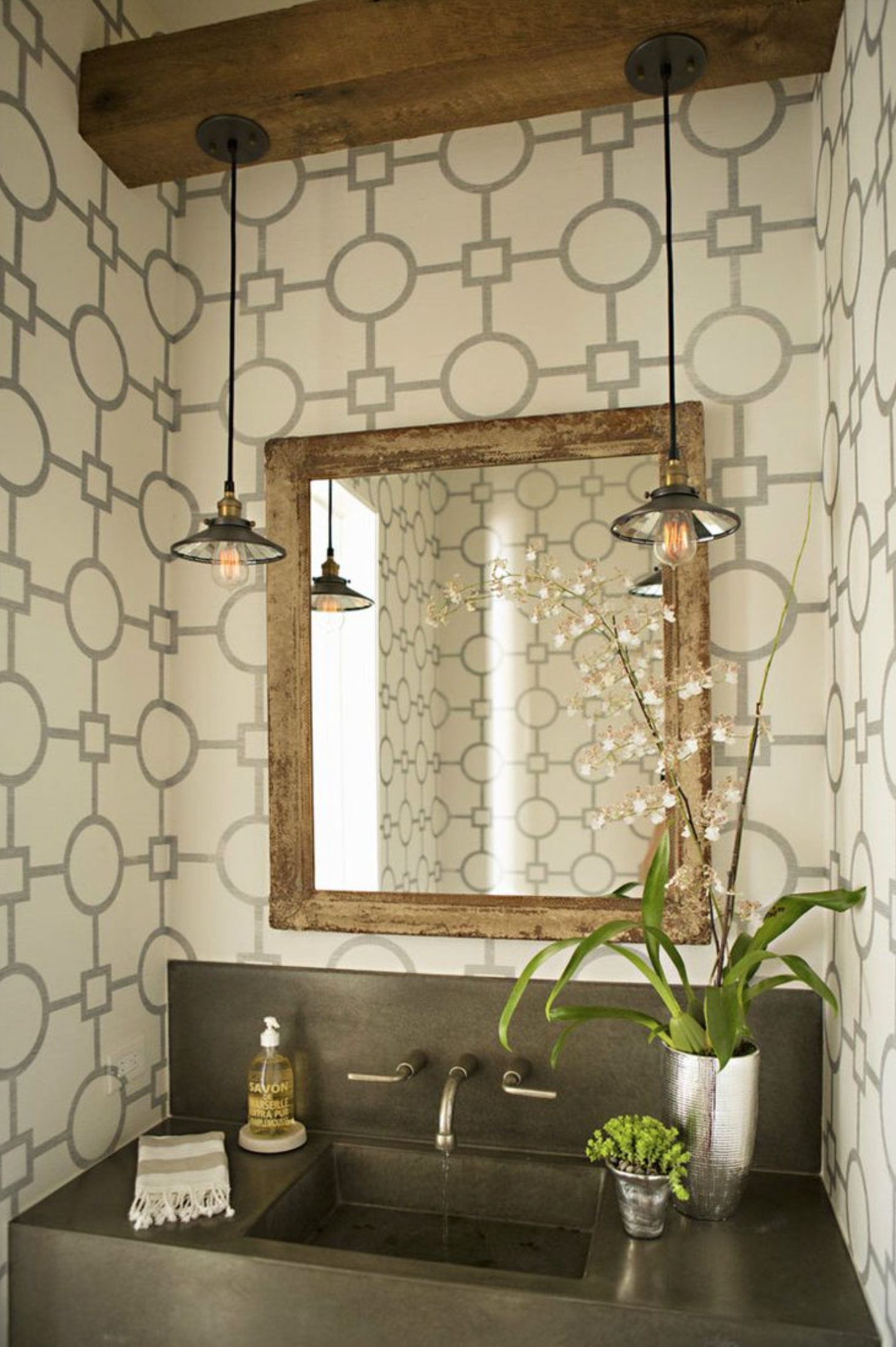 Rustic modern (source: ericolsendesign.com)
Textured neutrals (source: hbahcco.org)
Blue & green (source: houzz.com)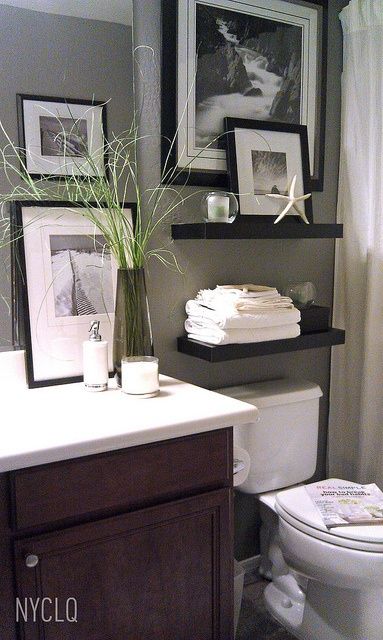 Framed photography (source: nyclq-focalpoint.blogspot.com)