The driveway leading to my house was tired. Very tired. But there were a few hurdles I had to clear before I could figure out how to bring it into line with the rest of the house. It was an old stamped concrete sloping driveway with pink (yes pink) textured strips running across it at ten foot intervals.
The city had ruled out allowing us to do anything at all with the retaining walls on either side and because of my husband's love affair with beautiful (but leaky) old European sports cars, I didn't want to spend a fortune putting in a pristine new driveway only to have oil spots all over it within a week.
I'm proud of the solution my team came up with (Alan, me and our contractors Tony and Oscar). The builders rented a concrete cutter and carefully removed the pink strips. They also cut deeper slots at the end of each strip against the retaining walls.
Black pebbles were pre-sealed and carefully glued down along the strips. A charcoal colored grout was added and one more coat of sealer, which brought out some deep greens and grey colors in the the pebbles.
In the slots by the low walls I had drip irrigation installed. Using potting mix, I filled the slots and planted small creeping fig vines. The plan is for the vines to grow and adhere to the concrete blocks, creating a soft living wall.
We had the old concrete part of the driveway steam-cleaned, and the sports car repaired so it won't leak any more (if you believe that, I have a bridge in Sydney to sell to you!).
Our old driveway has had an relatively inexpensive update with bold pebble strips that straight away looked as though they had always been there.
Before: the old driveway complete with pink strips
After: pebble inserts, mini planters and a steam clean make a huge difference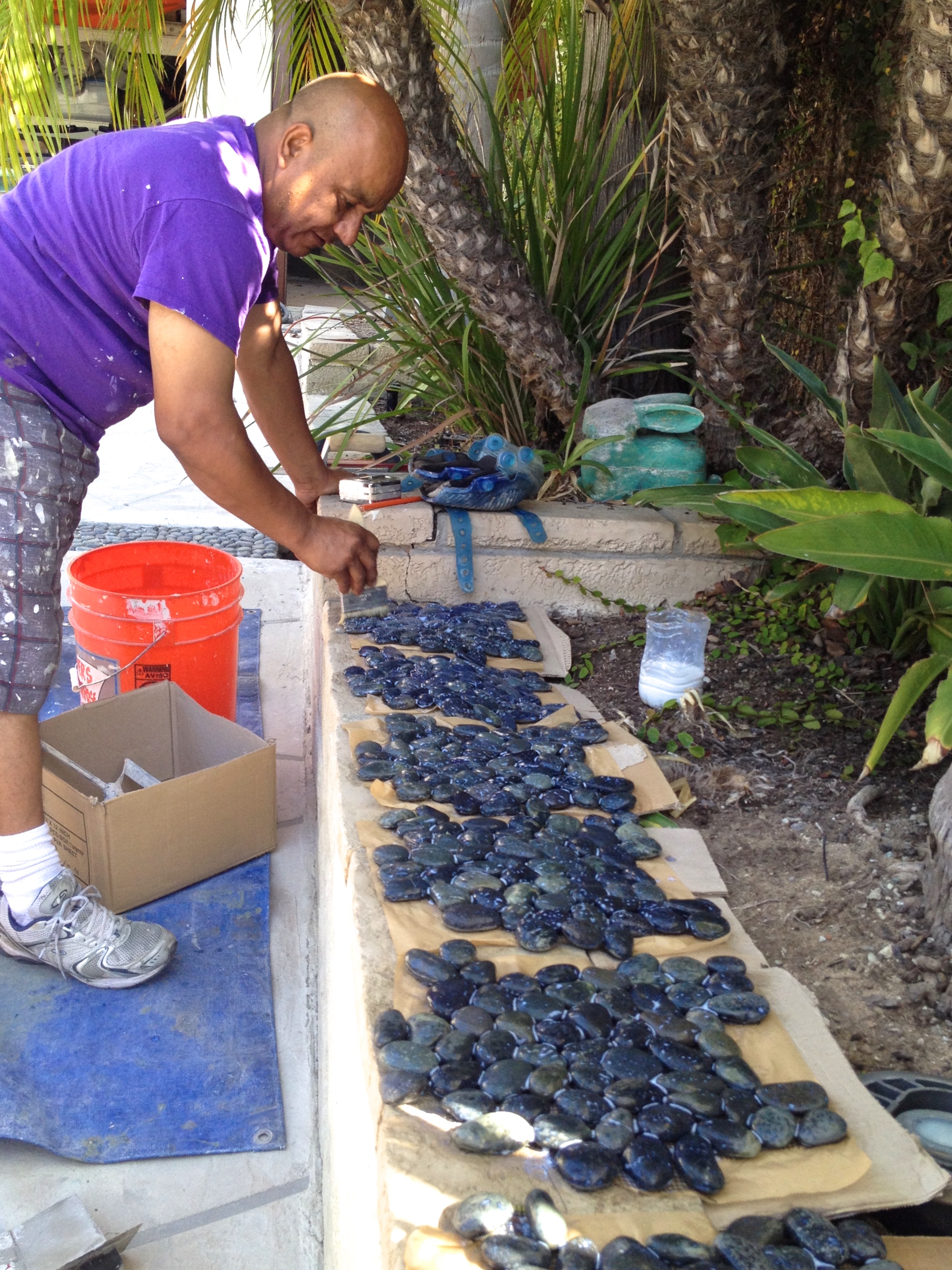 Oscar pre-sealing the pebble sheets
Slots have been cut to create mini planters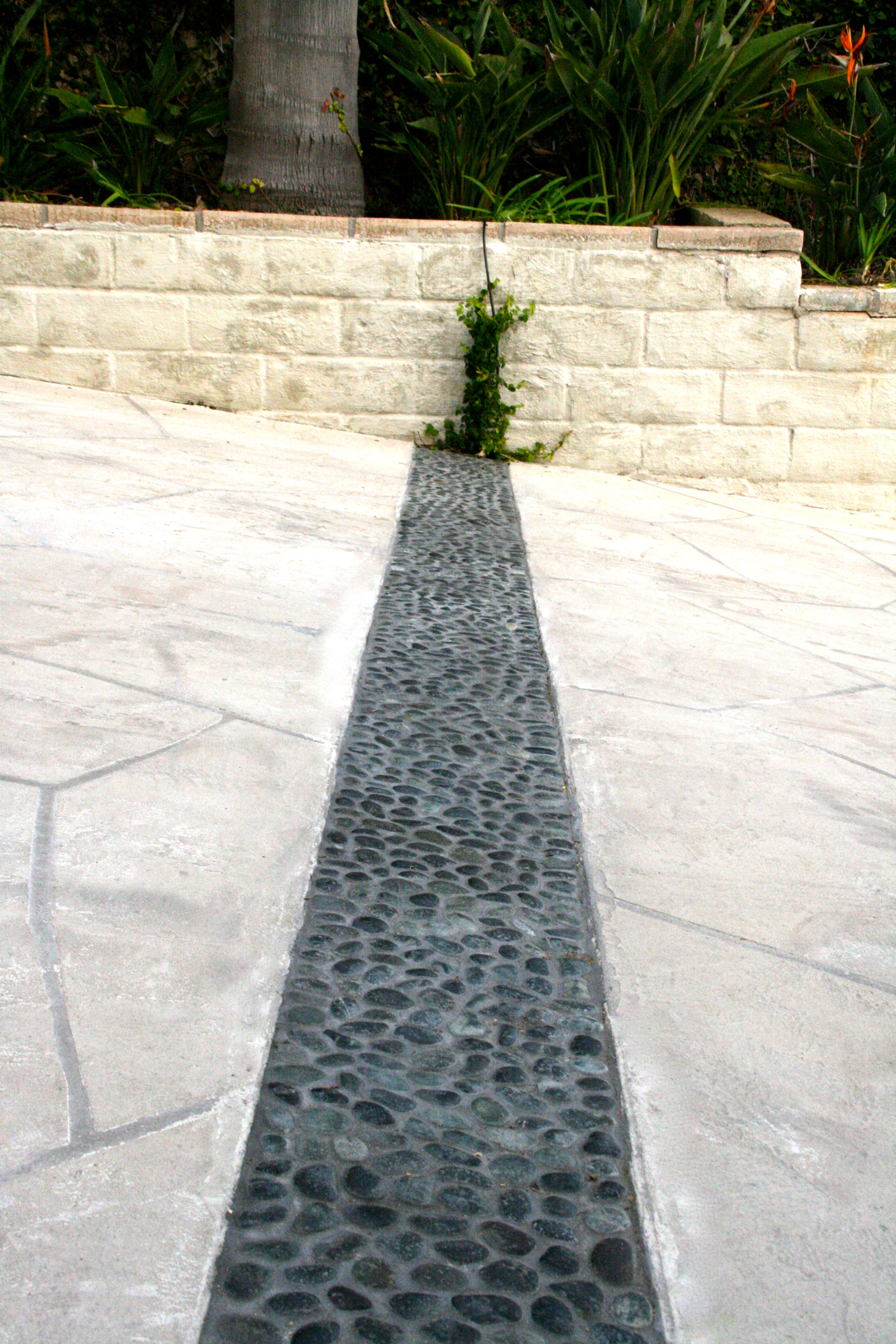 Drip irrigation lines will eventually covered by creeping fig vines
Driveway is steam-cleaned and ready for more leaky sports cars!