Ok, this was my birthday lunch! But it was really, really late. I have a super busy friend and we are averaging a 3 month lag between our birthdays and when we get together to celebrate them.
We met at a gorgeous little neighborhood Thai restaurant for some Pad Thai and lettuce wraps, delicious!
I'm kind of proud of how I put this outfit together.
I started with a plain navy pencil/mini skirt and a navy tank top. I added this print silky vest which reads as a scarf when you wear it under a jacket. The thing I really loved was the way the back of the vest created it's own peplum. Fun, original and easy to wear.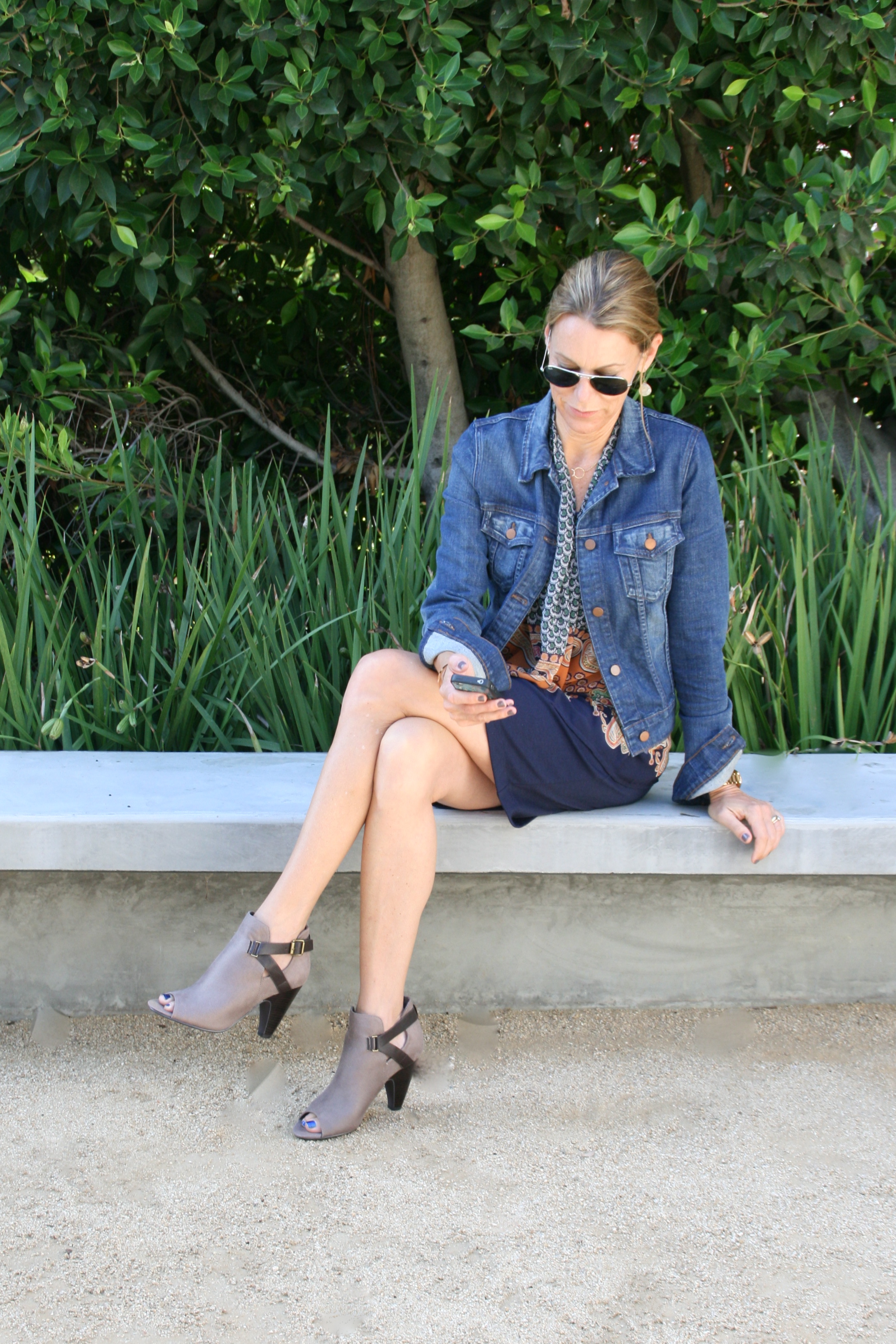 Navy skirt like this, navy tank top like this, silky scarf top like this, denim jacket like this, Make It Strappy bootie, smoky quartz earrings like this, Ray Ban Aviator sunglasses