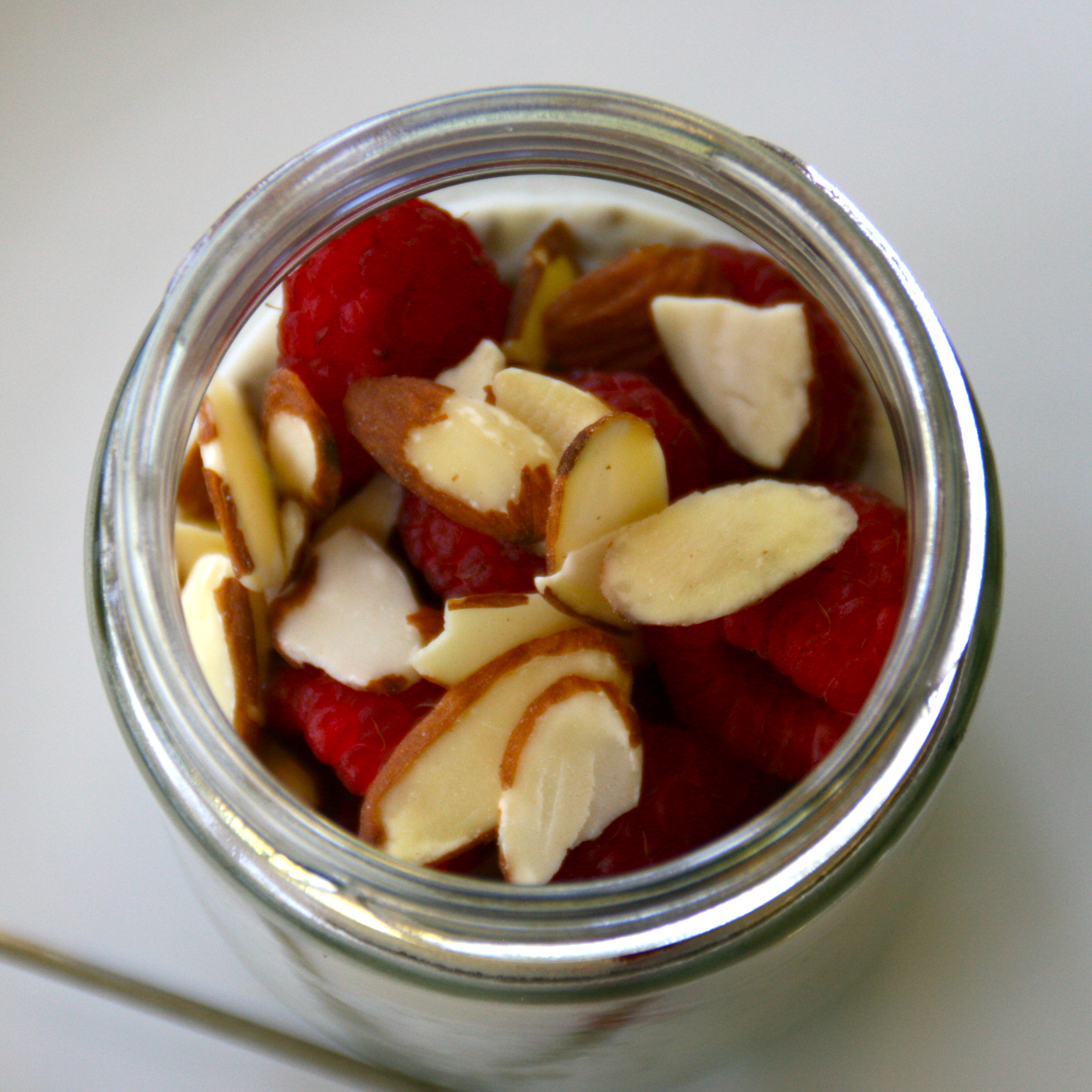 I'm in love with this pudding! It's subtle but delicious, creamy and different to anything I've tried before. I've eyed it off at my local patisserie and then tried making a different version using yoghurt instead of coconut milk but it was so bland, I didn't add it to 'Trace' recipes.
This recipe calls for coconut water as well but recommended freshly squeezed juice as an alternative. The fresh orange juice I added really makes the flavor. For some reason the coconut, raspberries, and juice taste amazing when combined.
For a slightly sweeter pudding you could use sweetened, shredded coconut (which is usually lot easier to find). I added sliced almonds for a little crunch on top. I'm really quite excited to make this for family and friends now. As summer draws to an end, this cool creamy treat couldn't be more perfect to serve at breakfast, brunch or dessert. Yum!
Recipe: Quick Coconut & Chia Seed Pudding (source: thehealthyfoodie.com)