The Nest 9 by Morph/Joseph Joseph
My kitchen is not huge. It's not tiny either but I can't go all Martha and buy every appliance and gadget available and hope there will be enough space to store it. That's ok with me. I'm just as happy using basic tools for cooking. However I have noticed a bit of 'bowl creep' in the past few years. There were the three perfectly good ones left in this house when we moved in, the three old stainless ones we've had forever, a glass one, and a plastic one, Really, how many bowls do you need?
This clever colorful set is the Nest 9 by Morph/Joseph Joseph available here. It has already saved two full pull-out shelves in my kitchen and allowed me to give the old sets away to a local single moms center.
The Nest 9 comes with a large and a small mixing bowl, a colander, a sieve (which I didn't have before), and measuring cups and spoons in various sizes. The quality feels good and the two mixing bowls even have non-slip bases. This would make a great engagement or bridal shower gift.
I'll keep an eye out for more good-looking space saving items for around the house. Hopefully they'll be as bright and as fun as this one, which makes me smile when I put it all back together each time I use it.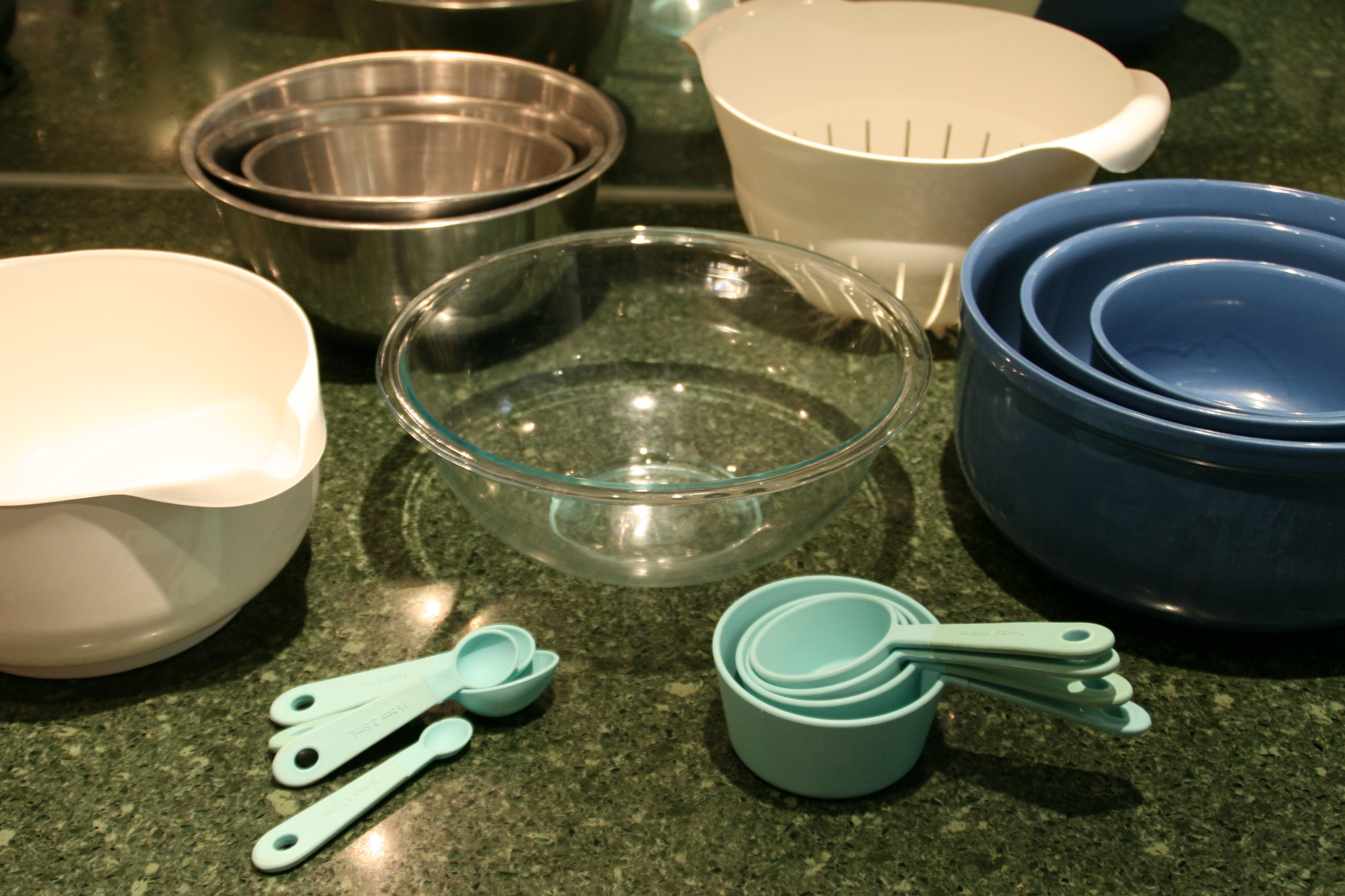 The bowls and measuring cups I was able to clear out