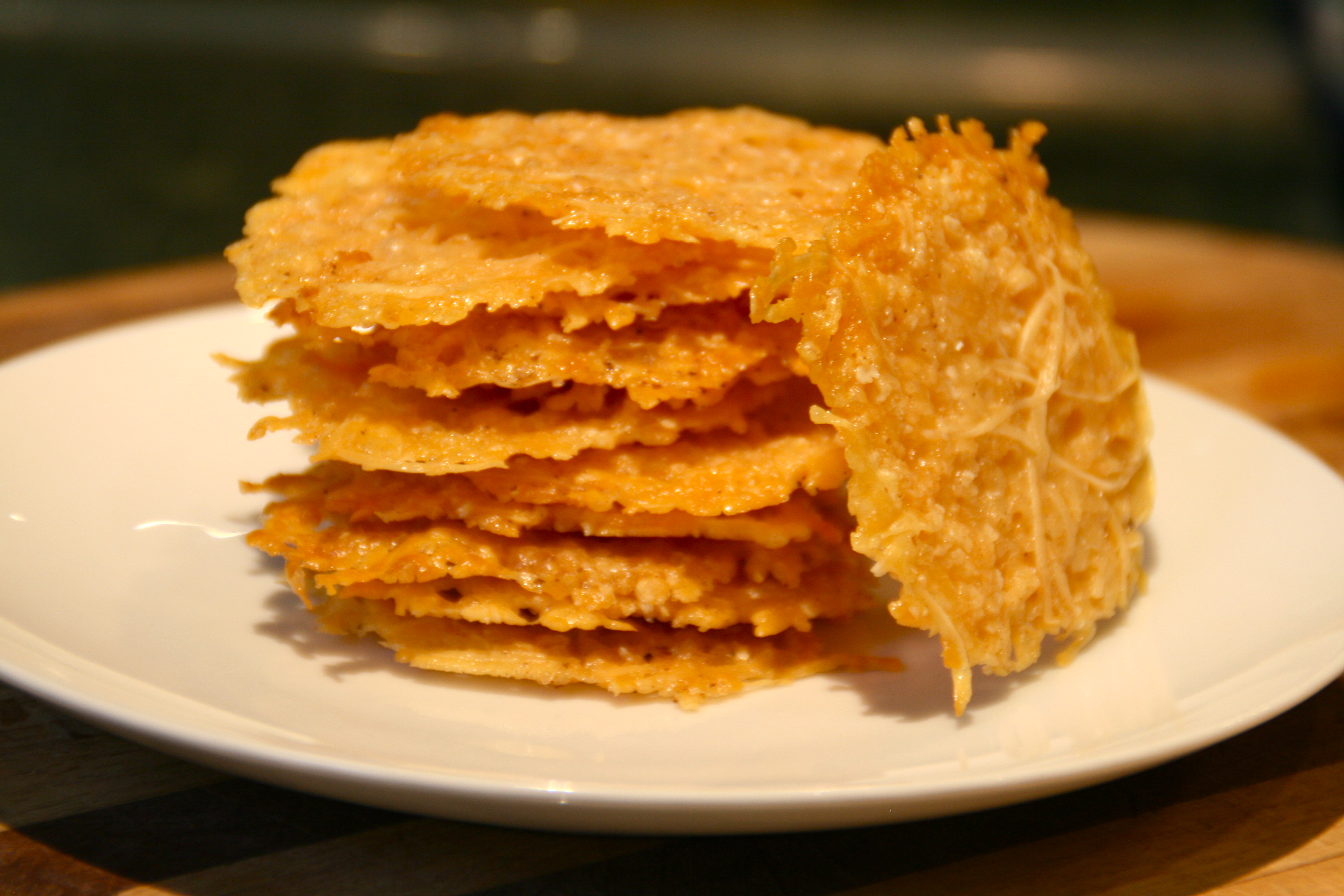 Are you ready for a guilt-free, no-carb appetizer to munch on this summer? There is only one ingredient in this recipe, grated parmesan cheese, and it was super quick and easy to create. Ok, so I added a pinch of ground black pepper, but that was it, really.
I made these delicious cheesy crisps, topped them with smoked salmon, creme fraiche, and baby dill and carried them on a plate across the road to a neighbor's cocktail party for taste testing. For a start no-one believed I made them, they look very artisan-y, then no-one believed they were just cheese with no carbs to worry about, and then my husband ate most of them!
I was a little concerned about the structural integrity of these crisps under the weight of the toppings, but they were every bit as strong as a store bought cracker.
A few things about this recipe: I made the oven a little hotter (375 degrees F) and cooked them for a little longer (10 – 11 mins total). They key to success is making sure they don't stick to the cookie tray. I used parchment paper sprayed with organic Pam. Leave the crisps for 5 minutes after you remove them from the oven and they will just slide off the parchment paper.
You can top them with anything you like, as you would an ordinary cracker, just not more cheese. They are cheesy enough!
Recipe: Alton Brown's Parmesan Crisps, Food Network