Built-in blue glass (source: Jeffrey Gordon Smith Landscape Architecture)
Some of my happiest memories in L.A. (and Palm Springs!) have been made around backyard outdoor fire-pits. Laughing with friends, cuddling up after dark, welcoming passing neighbors to join us. I love them and dream of adding one to my backyard. While it probably won't happen this year, it doesn't hurt to plan ahead!
Free-standing or built in they can really add to the architecture of your home. Of course, I'm attracted to modern designs and, it turns out, there are a lot to choose from.
Modern bowl (source: Huettl Landscape Architecture)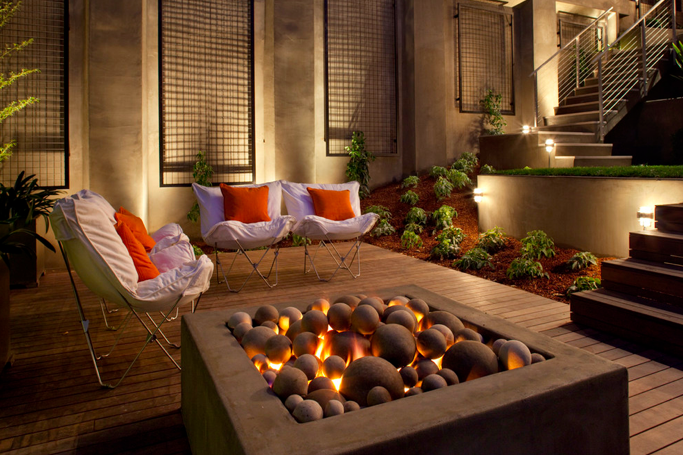 Fire stones (Shades of Green Landscape Architecture)
Roof deck fire pit with glass wind-break (source: John Maniscalco Architecture)
Built-in pit with wooden table cover for daytime use (source: Shades of Green Landscape Architecture)
Inset into the patio (source: Vega Architecture)