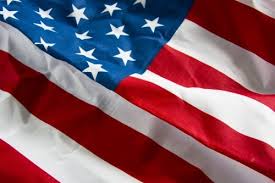 While Memorial Day is a day of reflection, when we remember our brave armed forces who made the ultimate sacrifice and the members who are still in harm's way today, it's also a day of celebration. It's the unofficial first day of summer and a time spent with family and friends, often outdoors.
If you haven't made plans for Memorial Day yet, here is a list of last minute suggestions for the L.A. area, which may inspire you to find similar activities closer to where you live.
Fiesta Hermosa is in full swing across the Memorial Day weekend (I'm heading there!). It's one of the largest arts and crafts fairs in Southern California and also has rides for the kids, bands, and plenty of food on Pier Ave, right beside the beach.
There's also a Scottish Fair with Highland dancing in Costa Mesa, a Rose Festival, fireworks and a vintage car show in La Canada Flintridge, a Country Fair in Topanga, the Valley Greek Festival in Northridge, and a Strawberry Festival in Garden Grove.
On Monday there's a Memorial Day Parade and Festival in Canoga Park, a concert in the park at Thousand Oaks featuring the stars of Beatlemania, a Memorial Day Concert  by the Placentia Symphonic Band in Yorba Linda. and one of my favorite art museums, LACMA is free for the whole family (tickets must be reserved).
Of course there are parks and beaches for picnics and BBQ's. My family and I will be heading to the beach in the afternoon to fly kites and play badminton with friends. Wishing you all a happy and relaxing Memorial Day!