Long haul flights and fashion can be a tricky combination. My flight to Johannesburg to see my husband, who has been filming a new TV series for the U.S. SyFy Network, ended up taking 26 hours! So I'm always impressed when I see fellow travelers looking fresh as a daisy and stylish.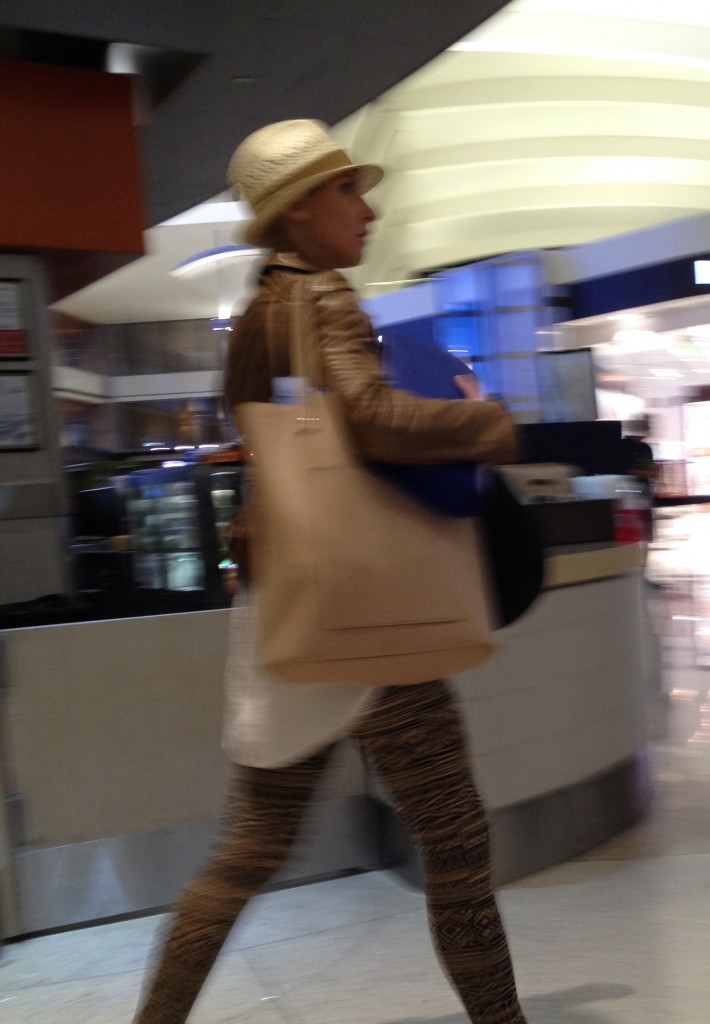 At L.A.'s international airport the look was layered with print leggings, a long shirt, and a leather jacket in tans and browns, with a cool straw fedora pulled low over a long, side-swept pony-tail. The enormous tote, as good looking as it was practical.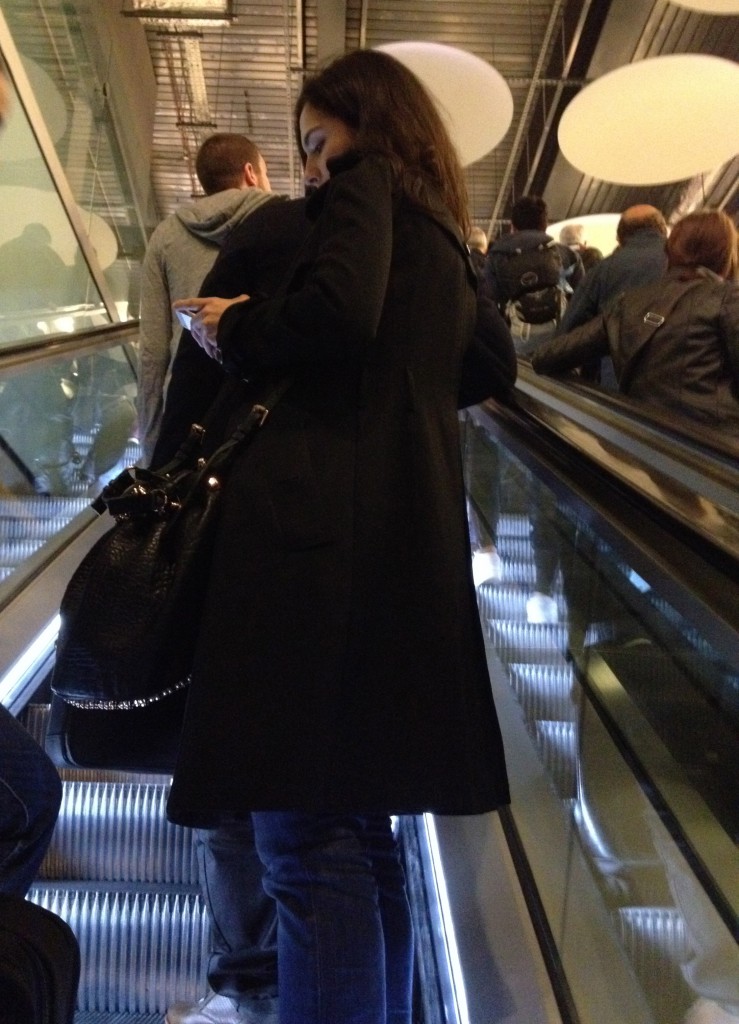 At London's Heathrow Airport these cream wedge sneakers make a smart travel outfit when teamed with dark wash jeans, a black wool coat and black over-size bag with chain detail.
For a more feminine approach, this vibrant, red knit sweater dress, black leggings, and knee high boots combination looked as good departing London, as they did arriving in Johannesburg, South Africa.