Beautiful work space (nylonpinksy)
With renovations continuing on my bedroom, I'm currently camping out in my office. It was a busy and yes, messy space before. Now it's just overwhelmed.
I'm hoping to move out  in the next few weeks. In the meantime I'm sleeping and working all in the same room. Not ideal but it will be over soon and then I'll be more than ready to create a more attractive work space.
Here are some inspirational work spaces at home. The office in the closet is something I had at my last house and it worked really well. There's something to be said for closing the door when you've finished for the day!
(Click on the links to get to the source for each photo)
Stunning space-saving shelving (trendenser.se)
Practical and stylish (roundhouse home offices)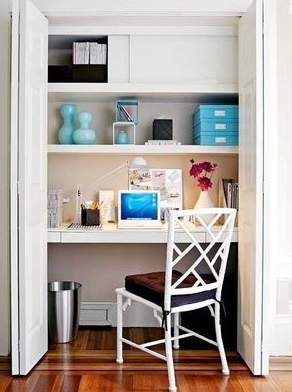 Closet office (connellinteriors.blogspot.com)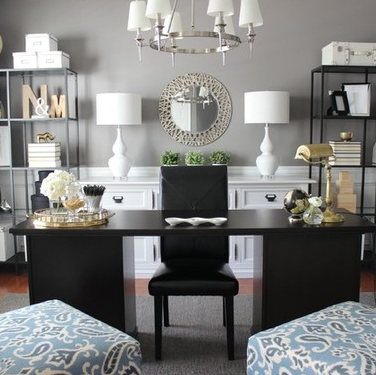 Turn a dining room into a home office (houzz.com)
Office essentials (theeverygirl.com)