Faux grass outdoor seating (source: aflippenlife.blogspot.com)
Apart from the urge to clean and declutter, Spring makes me desperately want to bring fresh flowers and greenery into the house and add some touches of color.
Home decor usually follows many trends found in fashion, so a pastel throw and some pretty pillows will help to create a Spring-like feeling.
Little touches make a difference. I'm always grabbing a sprig of greenery or a spray of flowers (only if they're poking through a fence or overhanging the footpath, of course!). They look lovely in tiny vintage bottles in the kitchen or bathroom.
I'm not a huge fan of fake grass, unless it's used in a fun way. I love these faux grass covered outdoor chairs! Using it as a table runner or place mats is a novel way to bring it inside. I'm thinking of buying a square of faux grass to create an outdoor area rug this Summer.
Happy Spring!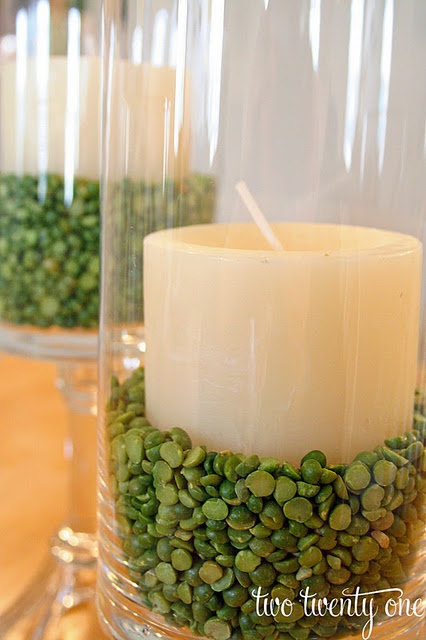 Spring hurricanes (source: twotwentyone.net)
4 stunning Spring flower arrangements
Rustic Spring mantel (source: digsdigs.com)
Branches & (faux) eggs (source: theinspiredroom.net)
Capiz shell & pretty paisley pillows (source: centsationalgirl.com)