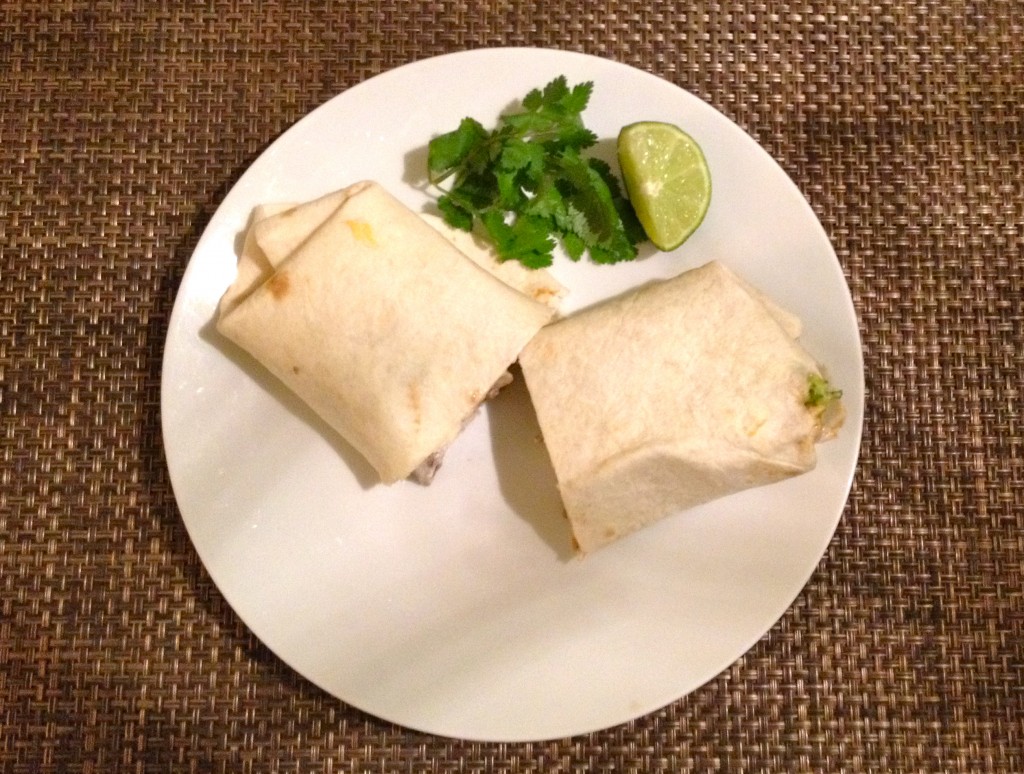 One of the first exciting food discoveries I made moving to California from Australia was the burrito. Actually it was a breakfast burrito from a van outside Home Depot and it was the beginning of a beautiful thing.
These sizzling steak burritos are just how I like them. They are filled with all of the usual good stuff but it's all organic and about half the calories of the bought ones, really only because they are about half the size.
Everyone at my place has now requested we eat these once a week. That's the highest praise of all. The best part? They're really fun to make. The kids looked up "How to wrap a burrito" on YouTube and took charge.
Ingredients:
8 extra large flour or corn tortillas, 1 tblspn olive oil , 1 brown onion diced, 1 1/2 lbs of thin-cut sirloin steak cubed, 6 green onions (shallots) chopped, 1 x green bell pepper sliced into strips, 1 x tin of black beans drained, 2 cups of cooked white rice, 1 tub of sour cream, grated cheese, 2 x ripe avocados, 1 tblspn lemon or lime juice, 1 x small tomato finely diced, 2 tblspn cilantro chopped, salt and pepper.
Method:
Heat oil in a pan and add brown onion. Cook over high heat until transparent. Add steak and move around the pan until just browned. Add green onions and bell pepper to pan. Cook and stir for a couple more minutes. Add salt and pepper to taste.
Make guacamole by mashing avocados lightly with a fork. Add lemon or lime juice, tomato, cilantro and salt and pepper to taste.
Warm your tortillas in the microwave (around 20-25 seconds). On each tortilla place some of the steak mixture, the beans, the rice, some sour cream, cheese and guacamole.
Be careful not to overload your burrito or your tortilla will tear. See how to wrap your burrito expertly here.