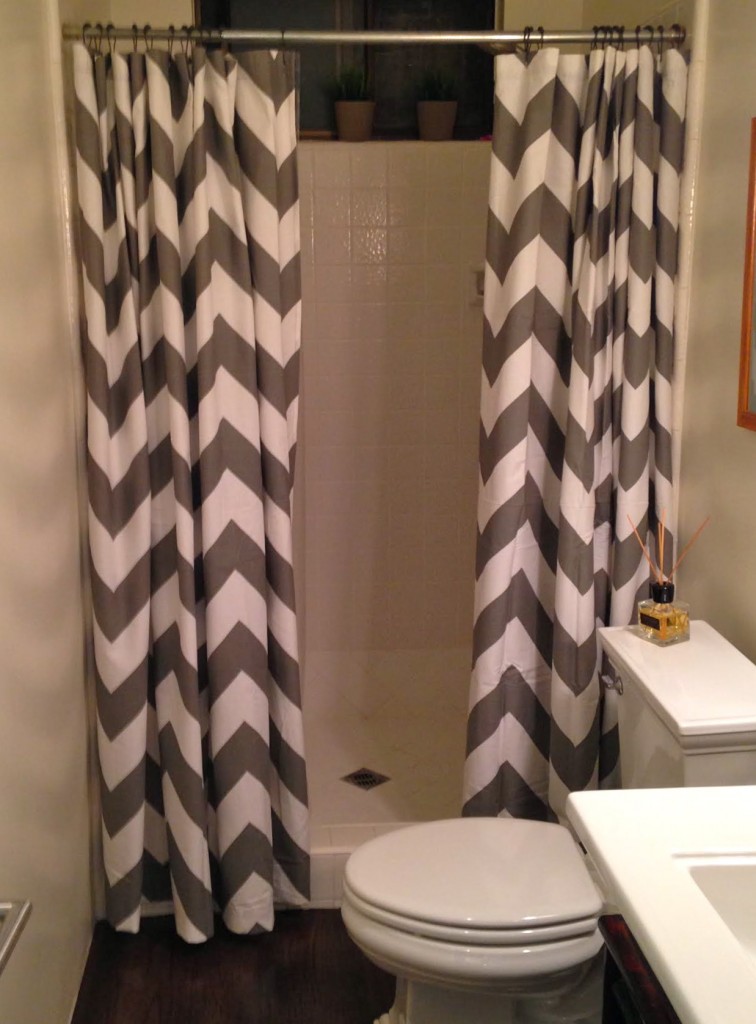 Grey & white chevron stripe shower curtains
This is the same bathroom I showed you in my bathroom make-over story here. It is still not scheduled for remodeling even though it's definitely starting to show it's age (I'm currently knee-deep in dust while my master bedroom gets an upgrade, see before and after photos soon! ).
The old shower curtain
My old shower curtain was starting to look it's age, so this new one from here, has been brought in to freshen the whole room up. I love the grey and white chevron stripe. This is a fabric curtain, so I bought the plastic liner as well.
You'll notice I buy two sets of shower curtains each time. It's a relatively inexpensive way to create a luxurious look and feels like real curtains framing the shower stall.
This is a great solution to brighten up your bathroom if you're renting. You can even hang curtains across the front of an outdated glass shower screen by using an adjustable tension rod like this.