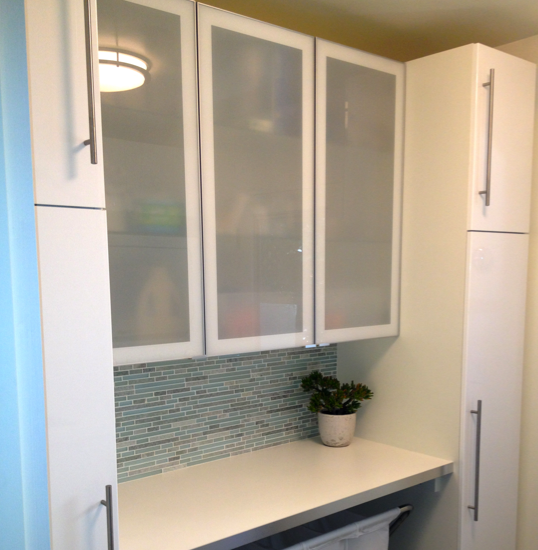 When life gets busy, an organized laundry seems to help keep order in the whole house. If clothes and bedding aren't getting washed, dried, and put away, things get crazy quickly.
As you may remember from my laundry make-over, I gutted the small, badly designed laundry I inherited when I moved into my Post and Beam house by the beach in Los Angeles, and refitted it with cabinets designed for kitchens  from Ikea.
I ended up with twice the storage in a room that somehow looked and felt bigger (probably because of the pale colors and sense of order).
All of that extra storage space, however, doesn't guarantee that a busy room will operate smoothly.  I've tried to install as many good storage systems and space-savers as I can.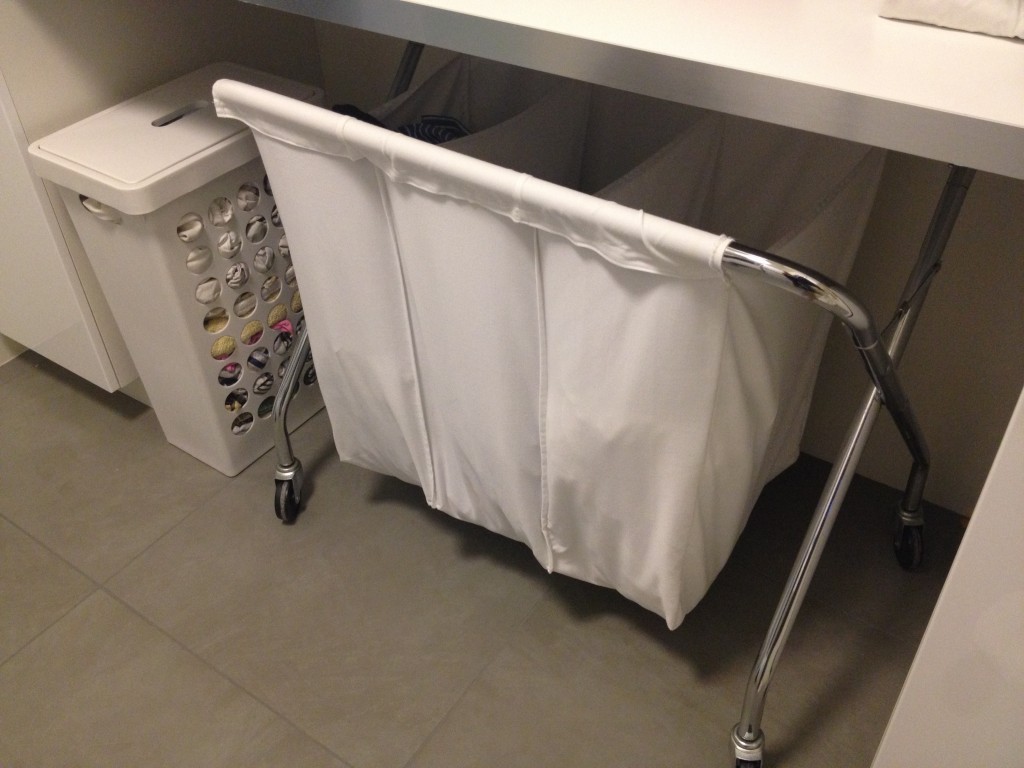 The washing hamper is divided into 3 sections. I use the first one for shirts and dry-cleaning, the second for colors and the last for white clothes and bedding. The bag is easily removed so it can go straight into the washing machine itself. The tall plastic bin stores old towels and rags for cleaning.
I had a fold-out ironing board installed in one of the tall cupboards with a power outlet in the back of it. I had always wanted one of these and it hasn't let me down!
Another tall cabinet houses brooms mops and dusters.
You may remember this inexpensive clothesline from the laundry make-over story. I use it quite often, whenever I have a lot of clothes to dry that can't go into the dryer.
Clear bins store everything from pet accessories to sunscreen, shoe polish and laundry supplies and I try to keep the counter space clear for folding. It isn't always this tidy in here after a vacation or a busy week but everything functions well.