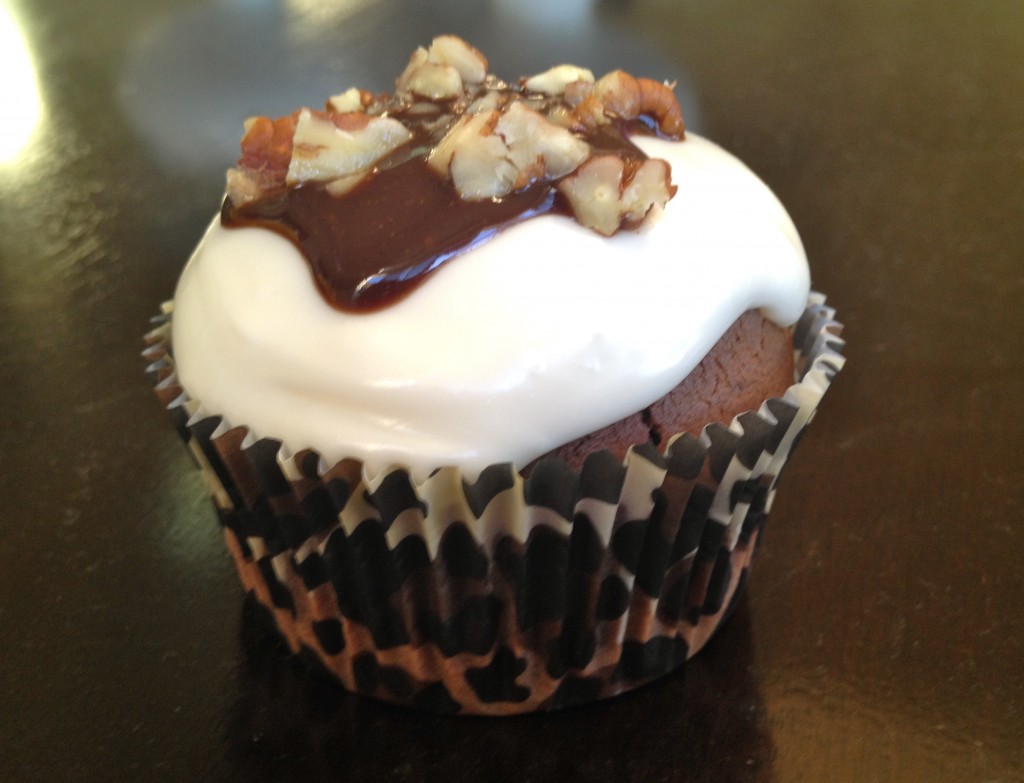 I always feel like cooking after coming home from a vacation and these sweet little mud cakes fit the bill perfectly.
Food from the deep South seems very exotic to someone from Down Under and I wanted to make something a little bit different to go with these fun animal print paper cupcake cases (the colors literally match!).
Even though these cakes are a bit out of the ordinary, I already had most of the ingredients in my pantry and refrigerator, with the exception of marshmallow creme.
There was no shortage of tasters lined up while I was making these delicious treats and they were not disappointed!
Recipe: Mississippi Mud Cakes