I'm always on the look-out for interesting pendants. They are such a great way to lift an outfit, and work with anything from a plain t-shirt to a little black dress.
They can create an long, elegant look. It can be tricky to find something a bit different from what's available online or at the mall. This twisted wire ball on a long chain is a very inexpensive way to make an edgy, unique piece.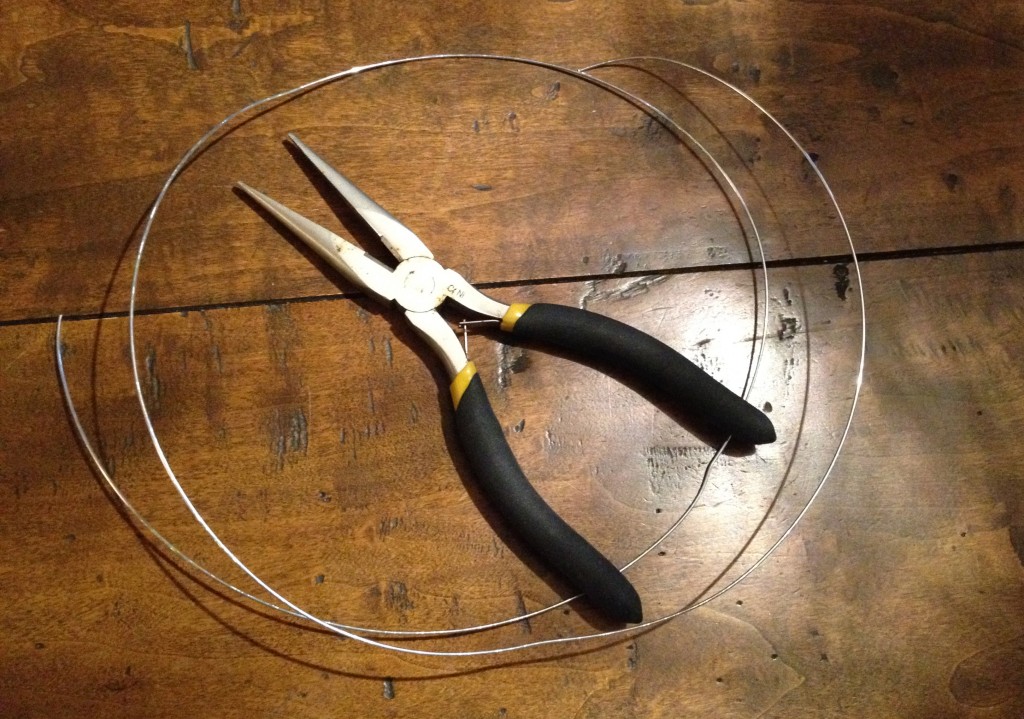 To create your pendant, start by cutting a 48″ to 60″ or even 72″ inch piece of wire, depending on whether you are tall or on the more petite size (small pieces on tall people can get a little bit lost and larger jewelry can overwhelm a smaller frame).
I'm using 18 gauge aluminum picture hanging wire. A 50ft roll cost less than $4.00 from a big box hardware store. It comes in copper as well which could work on a rose gold chain.
You'll only need one tool for this, a pair of long-nose pliers. if you don't have these, try to borrow a pair. It would also be great if you could wear some protective eye wear. Just a pair of reading or even sunglasses will do. The wire tends to whip about as you twist it.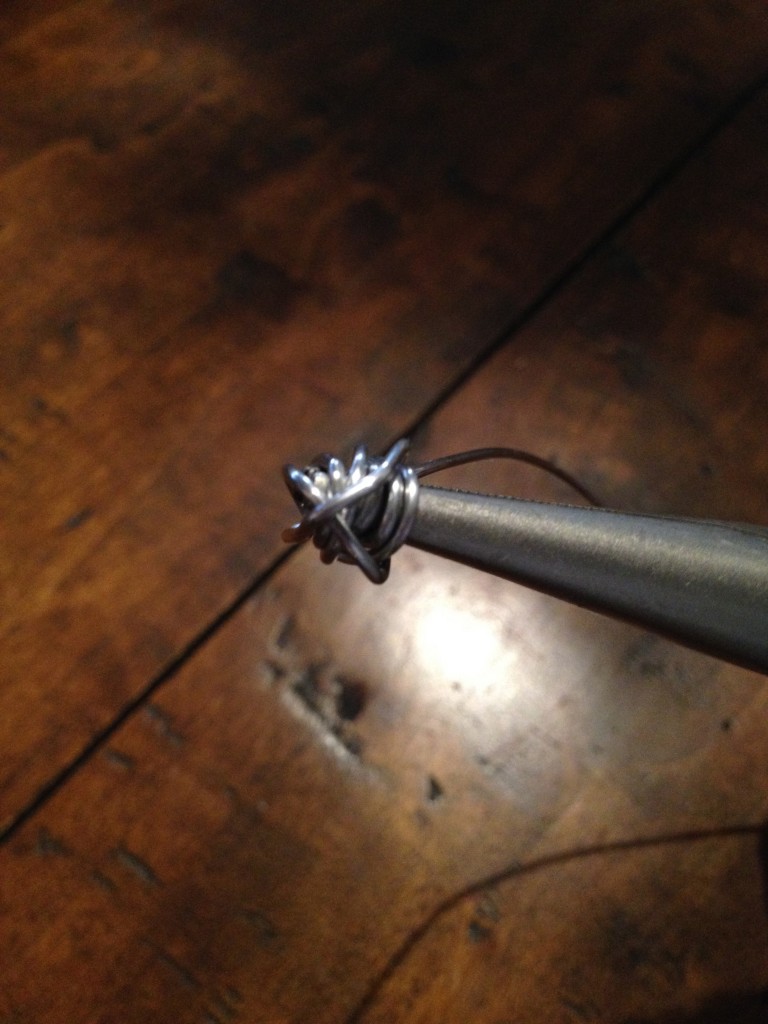 Grip one end of the wire with the pliers and simply twist it around a few times. Ease the pliers out and begin twisting the wire by hand, turning the emerging ball around and around so you can keep creating the spherical shape. Once you have a small ball, start feeding the other end of the wire through the center of the ball and pull it all the way through. It will end up making sharp, pointy corners, squeeze these into shape with the pliers and continue feeding the end through different parts of the ball until you've used up all of the wire. Tuck the end in once you've finished.
All there is to do now is thread your new wire ball onto a long chain. This double chain  came from Target with a different pendant. You can also find long chains here and here (simply swap out the store bought pendant with your own piece, or any other charms you may already own – mix it up and experiment!).