Pottery Barn – Morgan Duvet Cover and Sham
I'm like a deer in the headlights in the bedding section of department stores, staring at the displays then going home empty-handed every time. I've had the same patterned duvet cover and shams forever. I add fresh white sheets regularly, but I just can't find a new design I like better.  Did I just choose too well last time? My old set isn't that great. Or are there no cool new designs out there worth considering?
If you're not into the matchy-matchy look and would like to play around with different sheet, duvet, sham, and quilt combinations, Crate & Barrel now offer an interactive mix and match design tool here.
Below are the links to my short list, which are all patterned. I'd love to try my bed with an all or mostly white, pristine look, like the bedding (above) from here, but until there are no more children and dogs piling onto it daily (which I hope is never!), white probably won't be happening.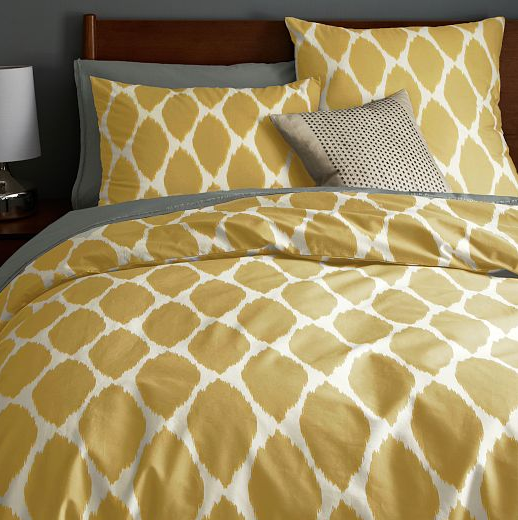 West Elm – Organic Ikat Ogee Duvet Cover & Shams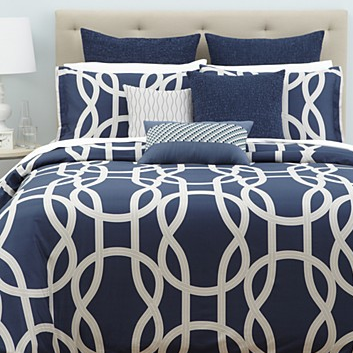 Bloomingdales – Oak Interlace Collection
Macy's – Calvin Klein Bedding, Cut Flowers Comforter & Duvet Cover
Nordstrom – 'Mirage' Jacquard Duvet Cover
Macy's – Ralph Lauren, Modern Naturals Collection
Macy's – Hotel Collection, Modern Gate