When a friend, who works at Amazon in Seattle, asked if I'd paid my $79 to be a part of Amazon's Prime, I was skeptical. Was this just another subscription that seemed reasonable enough but wouldn't really change anything?
I do order a fair amount of stuff from the retail giant, so I decided to join to have the unlimited 2 day free shipping on all products showing the Prime logo online. At $5 to $10 a pop for each package delivered, I figured I'd easily pay for it over the course of a year.
It was only after I'd paid up that I realized the yearly fee also gave me free access to Amazon's Netflix-style streaming video and the Kindle lending library. I'm still an old-school paper book reader, but a free lending library from the comfort of my home could convert me, especially after a quick look around at my over-stuffed bookshelves and my night stand drowning in tomes.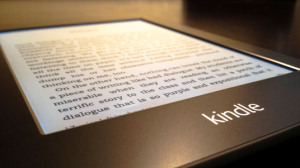 This same friend has been taking advantage of the lengthy Amazon Fresh trial that's  been going on in Seattle, and has recently rolled out to include Los Angeles.  I haven't tried it yet. I've had a few disappointing experiences with other grocery delivery services. There's usually something missing from my order and once or twice I've found weird items from other people's orders.  Amazon Fresh is currently not the fastest competitor in the marketplace but I hear they're working on that and already the prices are competitive and the service reliable.
"Fresh" works as part of your Prime membership but after the first 3 months, you need to upgrade to $299 a year for Prime to receive free delivery on all Amazon Fresh orders over $35.
Even though their service isn't same day yet, my friend tells of ordering breakfast items at nine o'clock at night and receiving her delivery by six the next morning. I could get used to that!