Counting calories bores me to tears but, after countless crazy fad diets, I've come to the conclusion that it's only about how many calories I eat every day. I've had the Lose It! app on my iphone (free for iphone and android) for nearly four years now and it actually works.

Each day I type in what I eat and the app makes that process as pain-free as possible with it's bar code scanner, it's massive data base (it includes chain restaurant food and supermarket products), it's memory of everything I've eaten recently and it's allowance for me to add new foods.
Once you enter your current weight and your goal weight together with height, age and sex, the program tells you how much you can eat each day to get to where you want to be (you choose how fast or slow you go).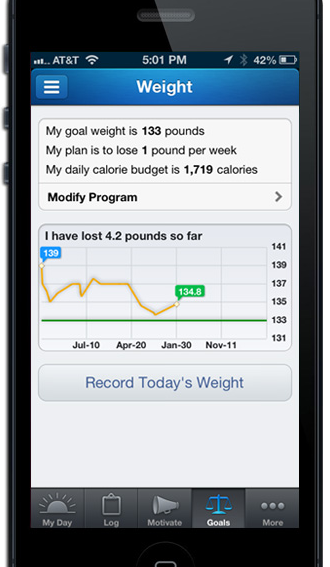 You can even enter every bit of exercise you do in a day (including housework, darts and sex – which uses a disappointingly low number of calories), freeing up more food for you to eat. When I first used this app I chose a lose it quickly option to shift the weight faster and it really did work. These days I'm on it more for course correction, when I forget that I don't need to eat enough food to feed a slim family of four at every meal. My biggest surprise when I first signed on, was that it showed me how much food we really need, compared with what we think we need. So now I figure it's up to Lose It! to tell me how much I can eat, my only job is to make every one of those calories count, as deliciously as I can.