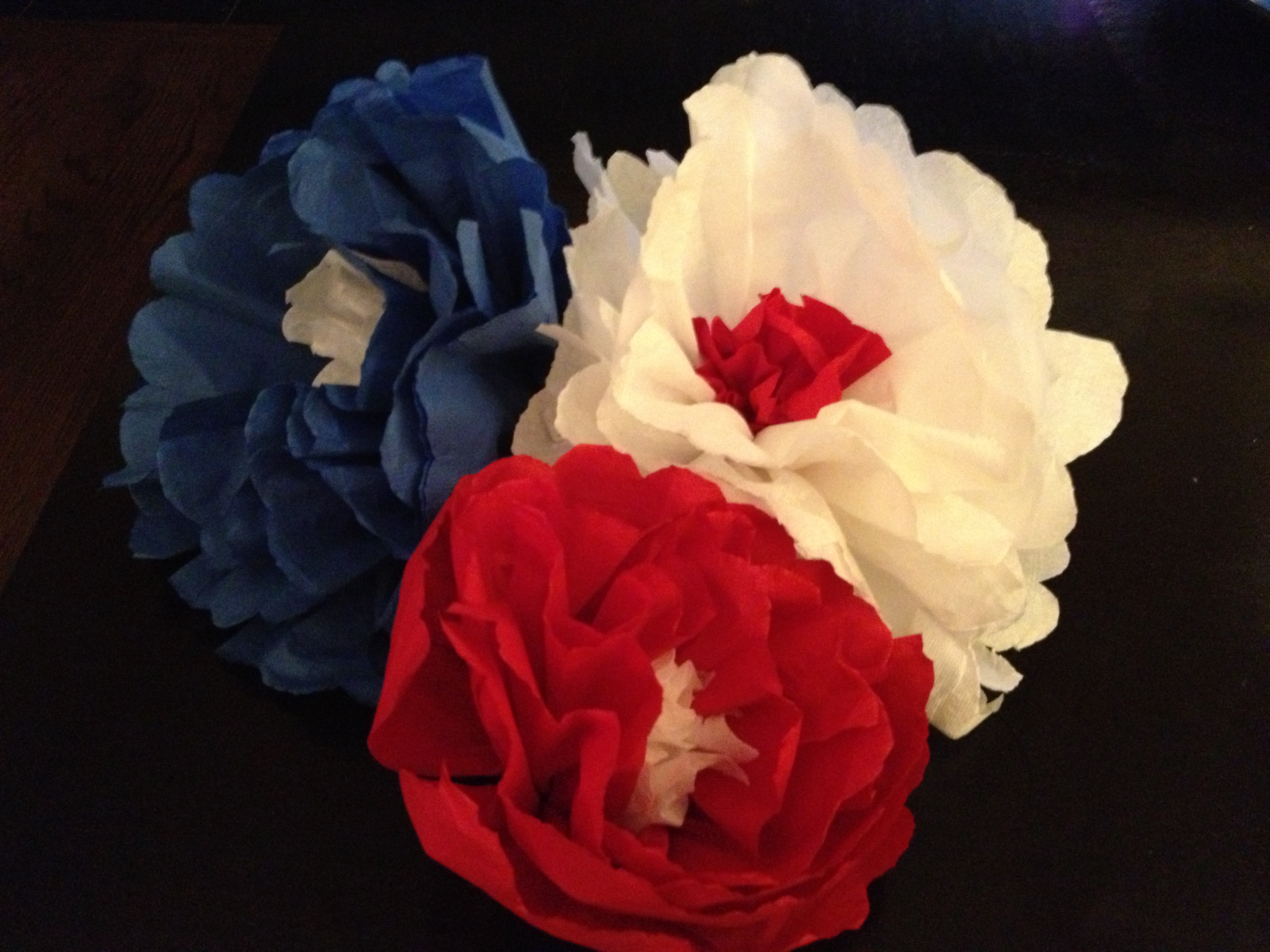 I love these paper flowers. I've made them in all different colors and while these are perfect for July 4th, they look even better when you use colors found in nature. White petals with yellow centers are my favorites.
Lay 3 napkins opened out, directly on top of each other. A contrasting smaller napkin will be the center (you can cut one to size).
Cut either a spiky or wavy border around the center napkin.
Lay the center (smaller napkin) on top of the other napkins and begin folding, accordion style, back and forth until you end up with all of the napkins folded into  a 1 inch strip.
Tie a string or thread around the middle of the strip, leaving the ends long so you can suspend the flowers (they'd look amazing decorating a tree in a garden or park. I'm thinking wedding or garden party).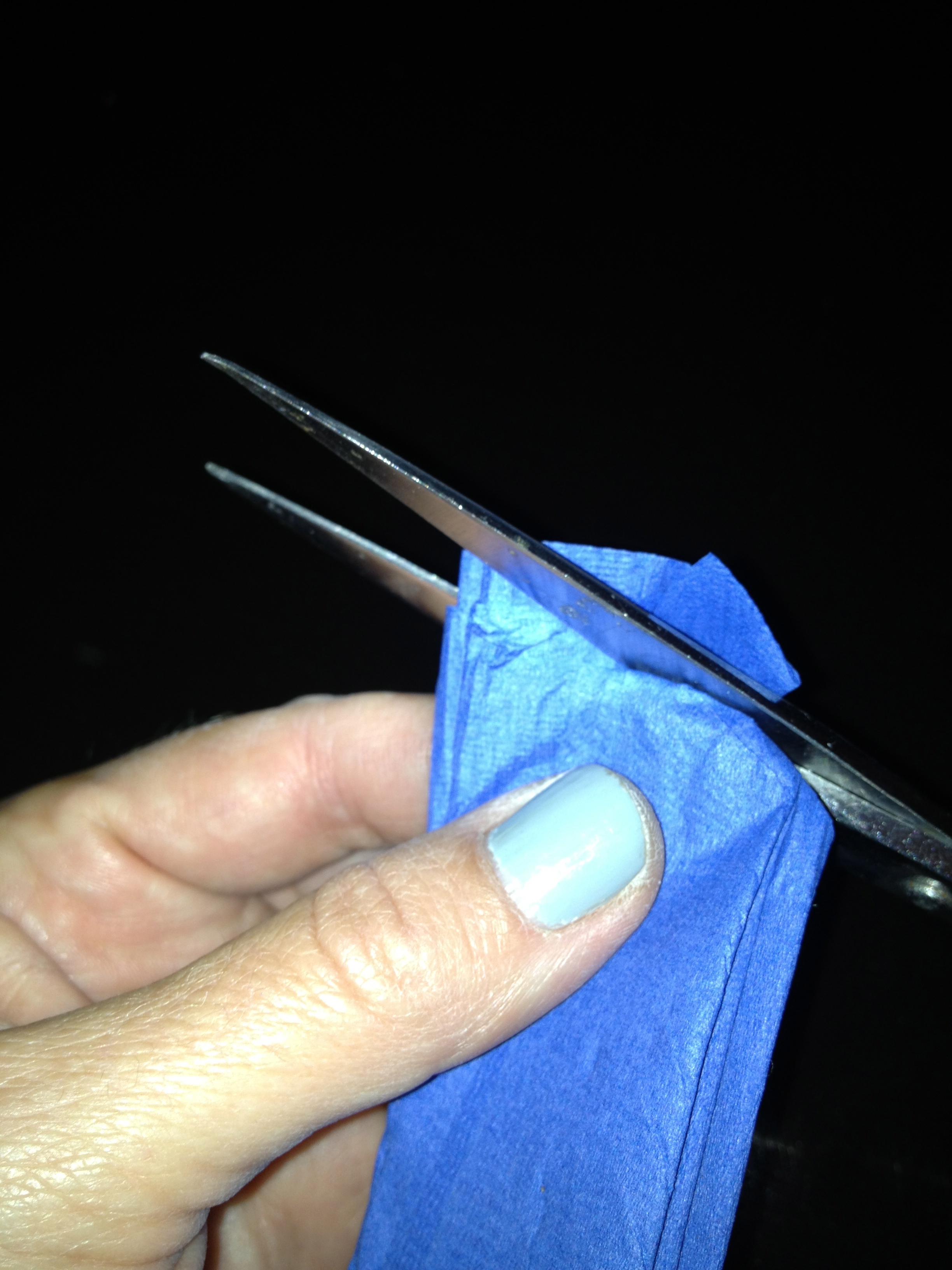 Cut a curve at each end of your strip.
Open out of the folds so you can start creating the petal effect.
Gently separate each layer of napkin starting from the inside. Careful, they tear easily.
Keep pulling the layers apart, working from the inside out,  shaping it to imitate a flower. The bigger the napkins, the bigger the flower (the bigger ones here are lunch napkin-size, the little red ones are made from cocktail napkins).
A fun July 4th center-piece!