There's now plenty of storage, plus space under the folding counter for a three-section clothes hamper and a bin for cleaning rags.
A girlfriend once told me I should make my laundry beautiful because I'd be spending a lot of time in there.
It wasn't really a priority for me, but when we had a week where our builder, Tony was waiting on materials for another part of the house, I remembered my friend's advice, asked him to tear out the existing shelving while I high-tailed it down to my local Ikea.
The results are better than I could have dreamed. Ikea doesn't have any specific cabinets for laundries so I improvised and used kitchen cabinets. In our old laundry, there was one tall cabinet, a short folding counter, a narrow shelf and no tub. Now, we now have three tall cabinets, three overhead glass-fronted cupboards, a folding counter, and a deep over-fridge cabinet for storage.
There's also a sink where there wasn't one before, which is set into yet another cabinet.
You would think all of that storage would make the room feel smaller, but with the white walls and the fresh, clean feeling, everyone's first response is "It's so much bigger," when they see it. My girlfriend was right, I do spend a lot of time in there, and now it's a pretty nice place to be.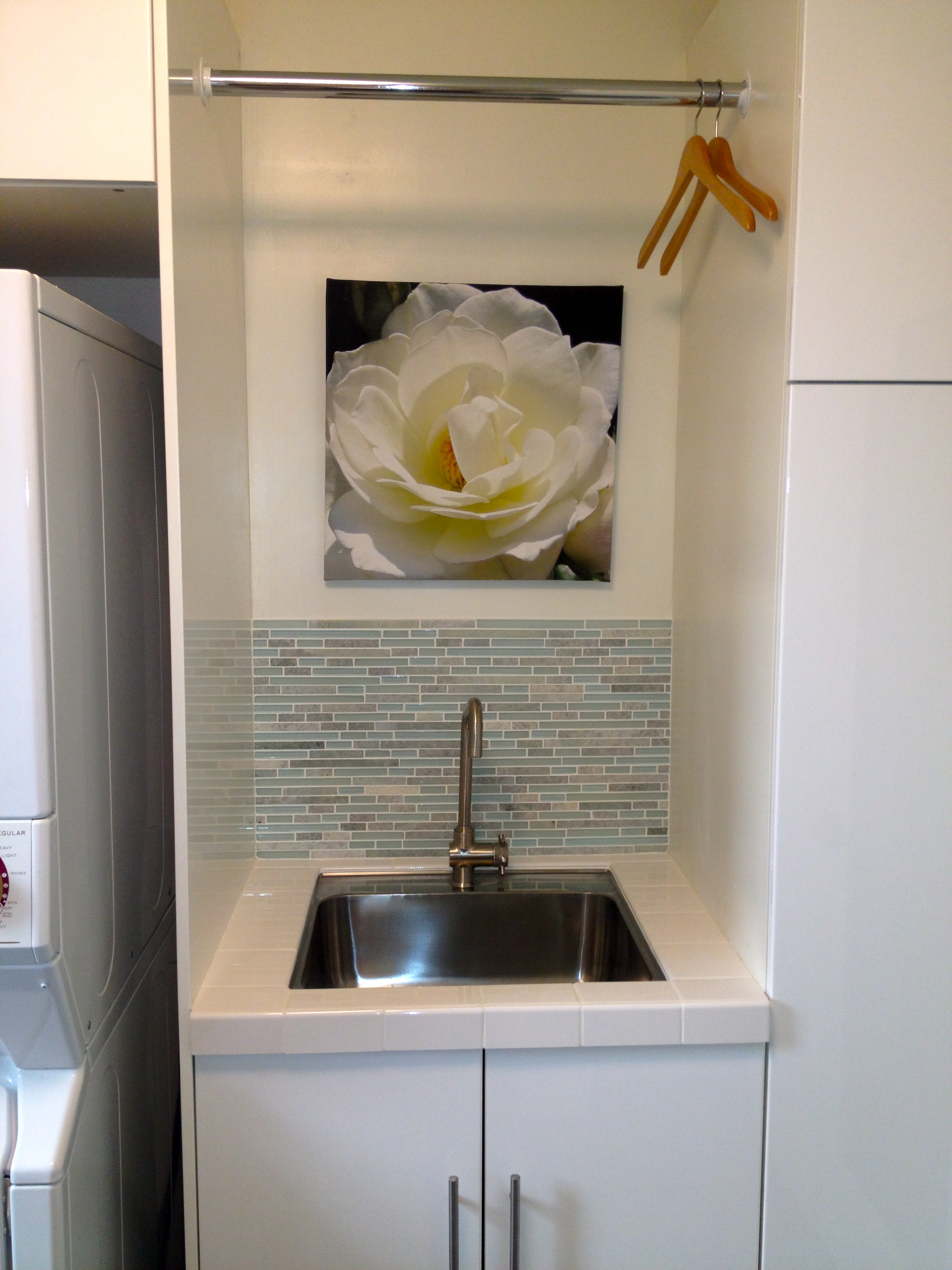 There was plumbing in place, but no sink or faucet. A hanging rail was added above the sink to allow for air drying delicates.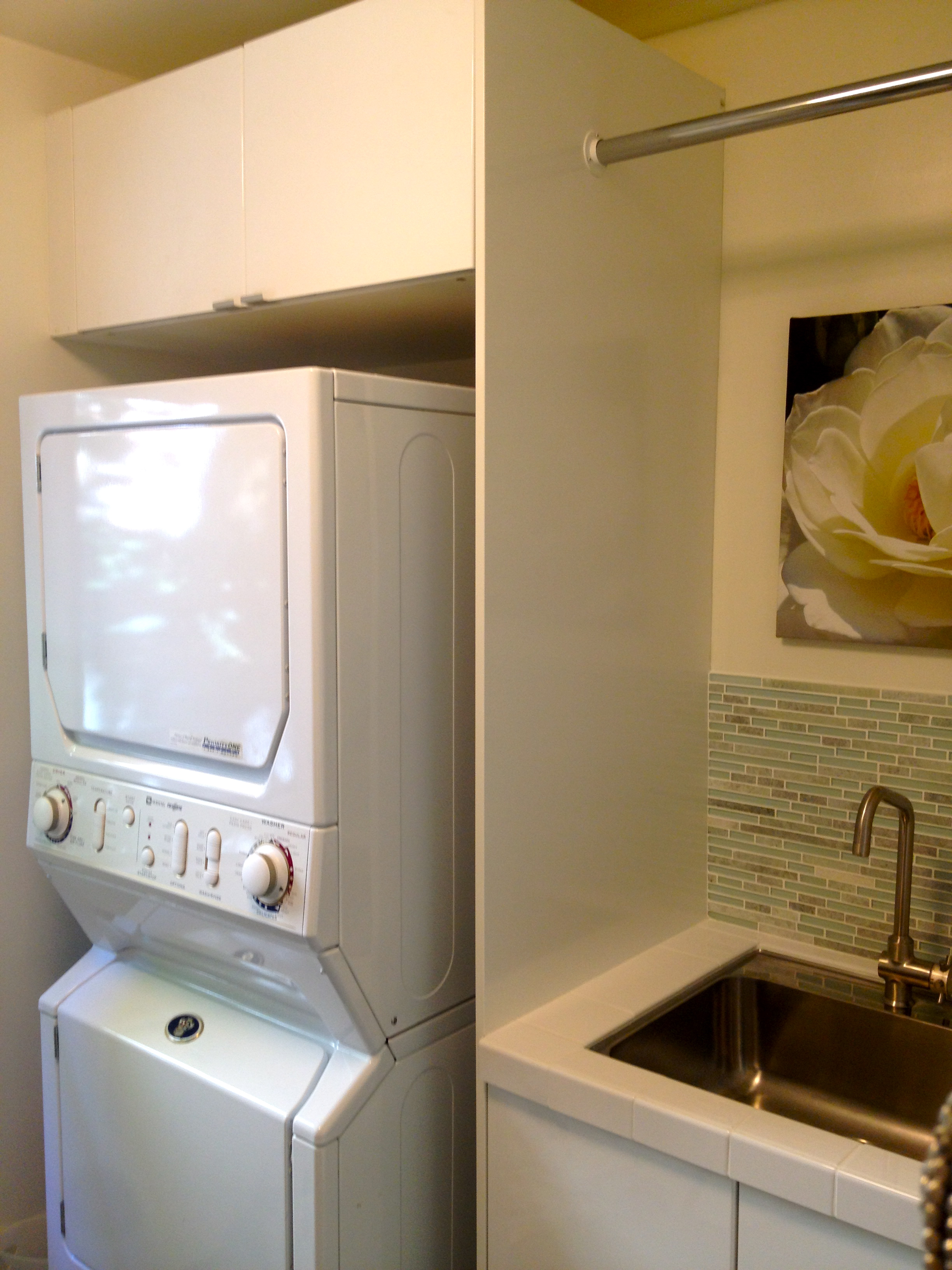 I placed an above-fridge cabinet over the stacked washer/dryer for extra deep storage. A cover panel between the washer/dryer and the sink gives it a built-in look.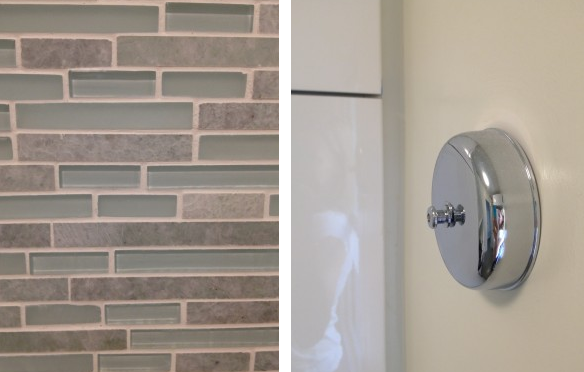 A combination of marble and glass mosaic tile adds color and texture.  An inexpensive extendable clothes line provides extra hanging/drying space.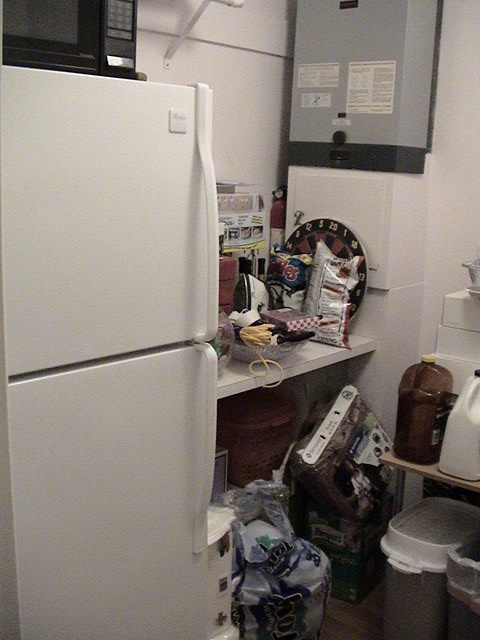 The laundry was being used as a kitchen/storage room before my family moved in. There wasn't even space for a washer/dryer in here.