We flew the flag.
Cheat sheet – after the bbq, the kids loved this pretty July 4th dessert spread and I didn't need to toil in a hot kitchen all day preparing it. Store-bought star-shaped cookies and quick and easy mini pavlovas sit on big red and blue stars.  alternating blue and white napkins (I used smaller red ones for appetizers) and home-made napkin flowers set the scene.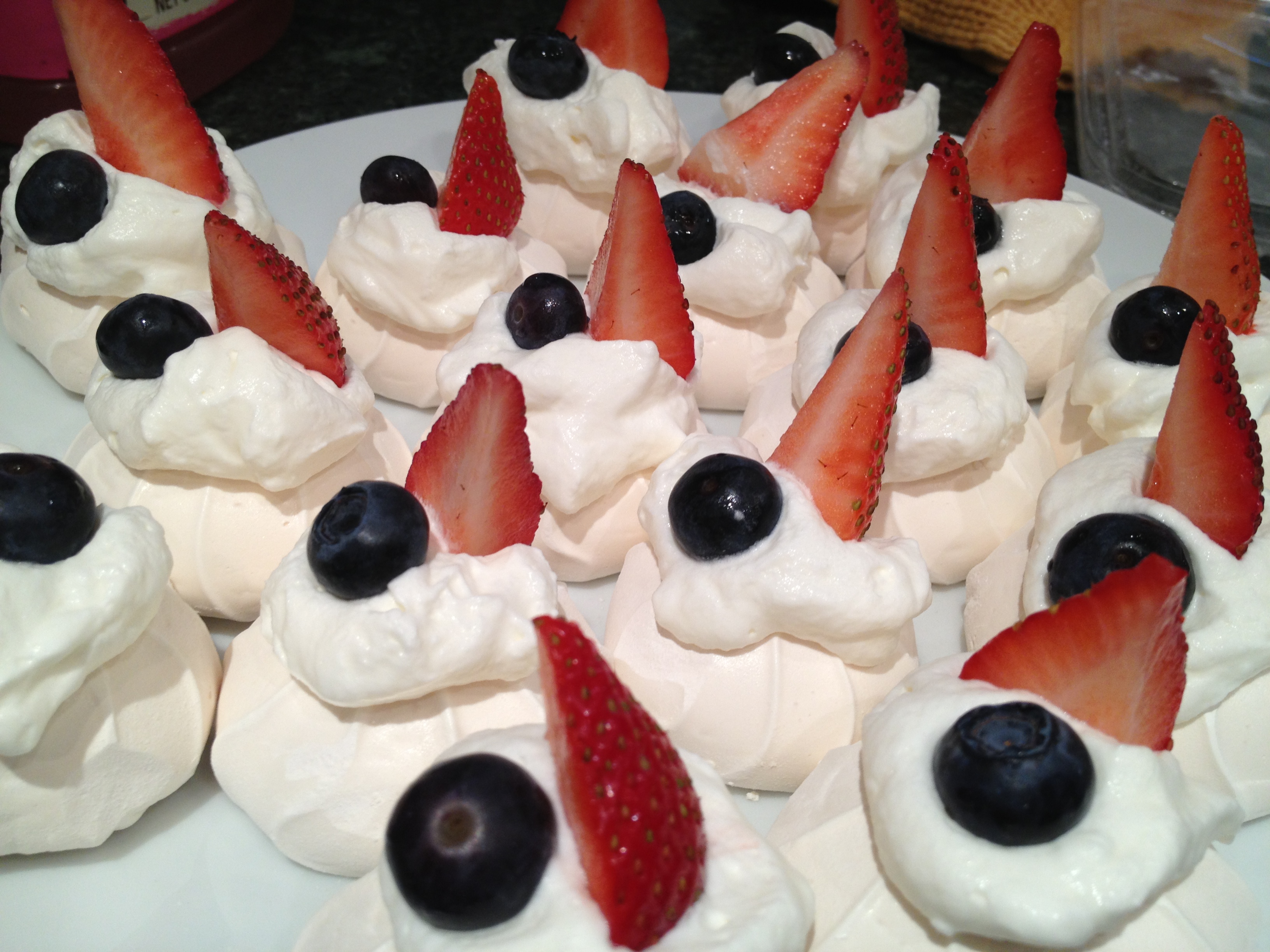 mini pavlovas – ok, so these are an Australian dessert but the red, white and blue looked the part – I topped store bought bite-sized meringues with fresh whipped cream and berries, easy!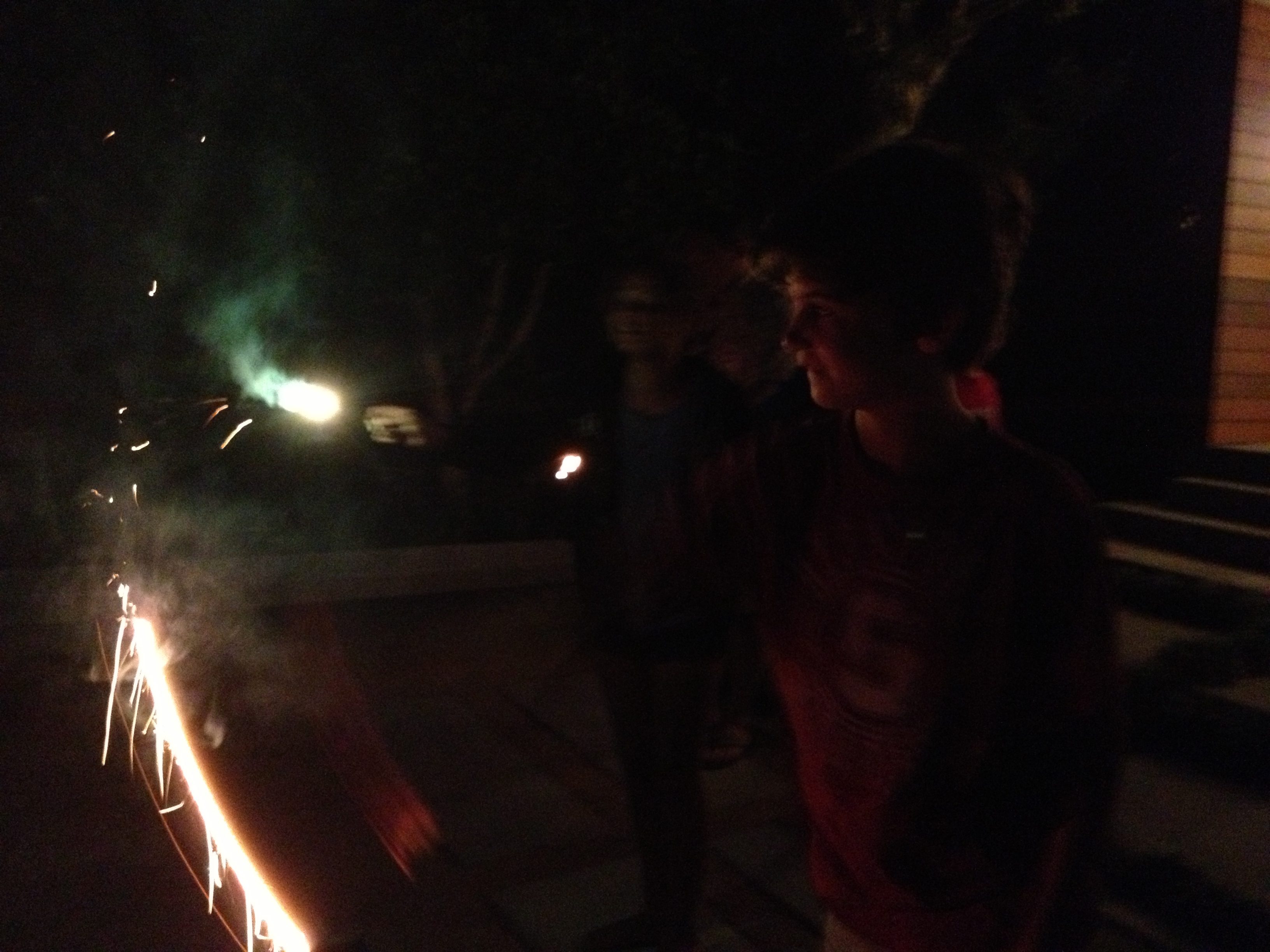 Sparklers and pop-its – the perfect end to a glorious day!